CE gifts: Two possible budgets
There are two budgets for one and the same works council. You should know that the EC budget is made up of two distinct parts: the operating budget and the budget for social works, which each have different vocations. Did you know that you can use both budgets to offer a CE gift and but under certain conditions. The first allows the financing of operating expenses through the image of the company and the second allows all employees to benefit from advantages, attractive discounts and gifts. Also discover the top sales of works council gifts. 
Tous nos cadeaux CE et objets de communication sont adaptés aux comités d'entreprises.

CE gifts with the Budget Social and cultural works
The budget for social and cultural activities enables the works council to finance activities for employees and their families. These activities such as the cinema or amusement parks should benefit all employees without discrimination.
The budget intended for social and cultural works can also be used to reward employees through a CE gift during the various annual events: end-of-year gifts, Easter, Mother's Day….
Works councils have evolved a lot and place greater importance in the choice of gifts for employees.
Today, the trend is towards high-tech gifts:
The touch pad,
The external hard drive,
Connected objects: sports bracelets, connected watches,
The HD photo / video domain: Sports camera, GO PRO…
CE gifts with the operating budget
The operating budget is also used to promote the image of the company's works council through personalized objects (logo or advertising message) which will be adapted according to the marketing campaign.
Today, works councils have new ways of conveying a message to their employees. The choice of corporate gift must be precise and judicious in order to convey a dynamic image of the company and to mark the spirits of employees.
The current trend in promotional items varies according to employee expectations:
Connected objects: connected bracelets, bluetooth speakers, etc.
Small goodies: usb keys, key rings, mobile chargers ...
Business gifts: pen boxes, speakers, PC / tablet cases
Luxury: touch tablets, digital cameras, laptops
An original personalized employee gift that will last over time!
Discover our entire range in our online catalog of CE gifts, simple and easy to use request a quote online. We will answer you within 48 hours, offer a gift with peace of mind.
With its different marking techniques, Hightech Gifts offers you the possibility of creating your personalization in order to express your message in the most appropriate way. An original personalized employee gift to make people happy. Each technique offers its own advantages with a company logo gift: USB key, touch pad, connected watch or even a sports camera…, certain colors and certain positioning requirements.
Works council gift catalog: Choose the ideal CE gift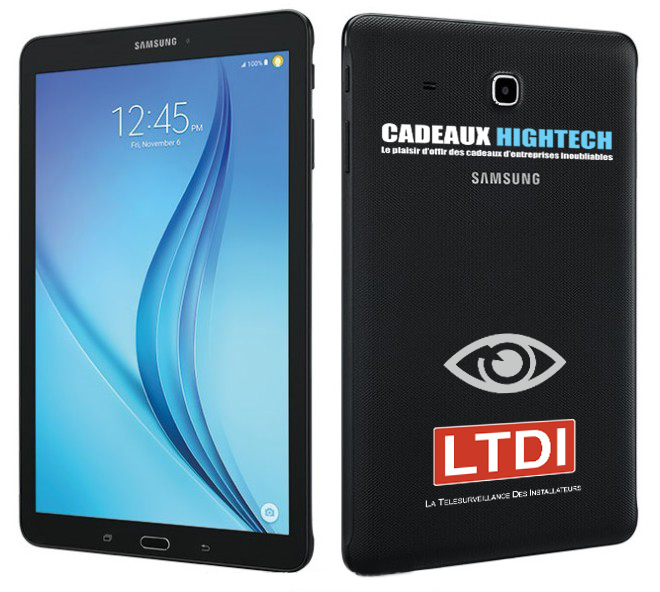 Promote the work of its collaborators or employees with a end of year corporate gift has become standard practice for businesses. Depending on their importance in terms of the number of employees, large companies organize celebratory events, especially at the end of the year, to reward their partners. Apart from legal means such as work bonuses, another type of recognition can also be done internally. The families of the employees are invited to a ceremony during which many works council gifts are offered, hence the term CE gift. Indeed, a company must have at least 50 employees to benefit from its privileges.
What CE gift to offer to its employees?
Without its employees, it is impossible to make the company prosperous, because they bring added value that promotes the development of the company. That's why choosing the perfect CE gift is no easy task. You can follow our valuable advice and offer a CE gift precise and remarkable. It is not enough to offer very expensive works of art or paradise trips to the islands to satisfy your partners or employees. In Gifts-Hightech.fr, the recently updated catalog version offers you a range of effective and above all sustainable products.
High tech objects are also unforgettable gifts to mark your employees. Other articles are also available on our selection of best sales corporate gift. Find a variety of promotional items such as CE gift boxes personalized very original and at low prices.
A multiple choice of personal corporate gifts at low prices
The catalog at your disposal presents new CE gift ideas. It all depends on priorities and budget. Among the high tech gifts that you can give, you have smartphones, headphones Bluetooth, connected watches, high definition digital devices, the latest tablets, etc ... On the other hand, if your interest is more on other sections such as Image, Male / Female Beauty or even Offices / business, take your pick from thousands of corporate gifts. There will be something for everyone, + 2000 business gifts.
We favor advertising gadgets, computer objects, a personalized business gift or even high-tech articles to allow each works council to have a wide choice. Our CE gifts are affordable and fit any business budget. Do you want to offer a personalized CE gift? In the Marking section, discover our various advertising printing techniques. Products as varied as they are diverse are in the news and the image of your company is at stake. Rest assured, because our products computer science for example, are not only original CE gifts but also of excellent quality. Not to mention that we practice the lowest prices on the market.
Remarkable CE gifts for works council
The objective of CE gift boxes is to unify teams and improve professional relations. Offering CE gifts to employees at the end of the year is a symbol of loyalty and pride. Not all companies are subject to this tradition. Indeed, it is necessary to have more than 50 employees within the company to be able to benefit from this privilege. What are the real needs of employees and how can you be sure that CE gifts will appeal to those concerned? These are the questions that members of the works council can ask themselves.
Diversified high-quality CE gifts
Do you want to have new innovative ideas that will make your event a total success? Come to Gifts-hightech.fr ! We are specialized in original gifts for works council. A wide range of products is available in our catalog. Technological evolution forces us to be constantly connected. In this regard, our modern high tech products will be adequate to satisfy your desires. Consult our best selling business gifts.
Giving such gifts to the families of employees is a very strong message that you are sending. Apart from classic gifts, change the game by enhancing your event. Our products are only limited to high tech objects, you can also opt for personalized products through our section top corporate gift boxes.
Practical and durable CE gifts at competitive prices
We are communication specialists and know exactly what will best suit your wishes. That's why our CE gift ideas are right for you. The prices are unbeatable and the products offered are of good quality. Tablets, sports watches, digital devices are essential for our daily lives. You therefore have a wide choice of the many products we offer.
Just click and we'll get back to you as soon as possible. The CE gift section offers various items that might interest you. If you are short of ideas for business gifts, our bestsellers section allows you to get to the point and save time, because you will find our best-selling flagship products in other CEs. Finally, please your employees or business partners by offering CE gifts.
Unique and personalized CE gift ideas at Cadeaux Hightech
The works council holds an important place. The CE gifts purchased with the operating budget of the works council constitute a real strategic asset. Gifts-hightech.fr always understood it. This is why we offer you a list of diversified products that can meet your expectations. You will have the choice between promotional gifts, Goodies, company gift vouchers, connected objects and luxury gifts to please your employees and their families. Consider offering them a personalized business gift in the form of a Christmas employee gift. Are you lacking inspiration? Discover our personalized gift ideas for works councils.
The CE gift, an unforgettable corporate gift
Hightech Gifts is well known for being the specialist in business gifts, corporate gifts and CE gift personalized. We provide a wide range of high-tech products, goodies and advertising items for companies or works councils. Thanks to a special budget allocated for the company's social activities, you will be able to finance works council gifts. You will thus benefit from thousands of gifts at reduced prices. Our CE gifts are unique and 100 customizable %. Just add your company logo or a message, and you will be sure to reach your target. Do not hesitate any longer, reward your employees, retain your professional partners with a personalized CE gift. Treat yourself to our works council gift catalog. More than 2000 personalized gifts are listed there.
A gift to thank each employee of your company
Finding a good CE gift idea, an original and customizable CE gift, a gift to thank an employee is not always that easy. But thanks to High Tech Gifts, everything can become child's play thanks to best sales customer gift. Stand out by turning to high-tech CE gifts, which will be especially suitable for those who are keen on new technologies. Like all businesses, use your CE budget to fund your order for personalized CE gifts. Consider offering good gifts, unusual gifts. How about a geek gift?
Whether it is a Christmas employee gift or a company end-of-year gift, the gift to thank an employee must create an effect of surprise. Wanting to be personal and original, it will be chosen according to the taste of its recipient. When he sees it, he will understand that your choice of CE gift custom was well thought out. You will find in our gift catalog works council various original CE gifts: mug, lighter, cushion, mouse pad, pocket mirror, jewelry box, USB accessories ...
CE gifts, very effective gifts
This company, reward your employees with a personalized CE gift. Your gesture will prove to them your gratitude and your respect towards them. To this end, we invite you to discover our selection of best selling CE gift. Our works council gifts catalog contains countless personalized corporate gifts. They will undoubtedly make the difference when it comes to distribution by works councils. We remain at your service to advise and guide you so that your choice can satisfy your employees, collaborators and customers. Once your choice is fixed, order your works council gifts and employee gifts. Remember that a CE gift should be unique, innovative, yet useful and lasting will easily reach the recipient.
CE gifts for all budgets
In Gifts-hightech.fr, you will find all kinds of customizable and trendy CE gifts. From small USB gadgets to company committee gift boxes, including corporate goodies, there is something for all tastes and for all budgets. We allow you to freely personalize the CE gifts you have chosen by marking them with your company logo, a personalized message or a slogan. Our responsive team is at your disposal to advise you on the cheap company committee gift, to offer to your professional entourage.
At the service of companies, works councils and communities
Do you want to thank your employees or reward your professional partners? We offer a wide range of gifts for works councils. This will be an opportunity to offer small gifts, original gifts that will create surprise and mark the spirits. Among our offers, you will find a CE gift box for men and for women, pen and watch sets, pen holders, knife boxes… But even more, gourmet boxes, filled baskets, chocolates… With a single click, order the CE gifts that your company needs. We will meet your needs for advice, personalization and delivery. Whether you opt for small or large orders, know that our stock is available immediately.
The ideal works council gift
More and more companies are starting to promote their employees or collaborators by offering them a unique company committee gift. The holiday season is a great time to give CE gifts. As such, employees and their families are invited to a celebration. It's time to give them a little corporate gift which will make them happy.
An original and customizable employee gift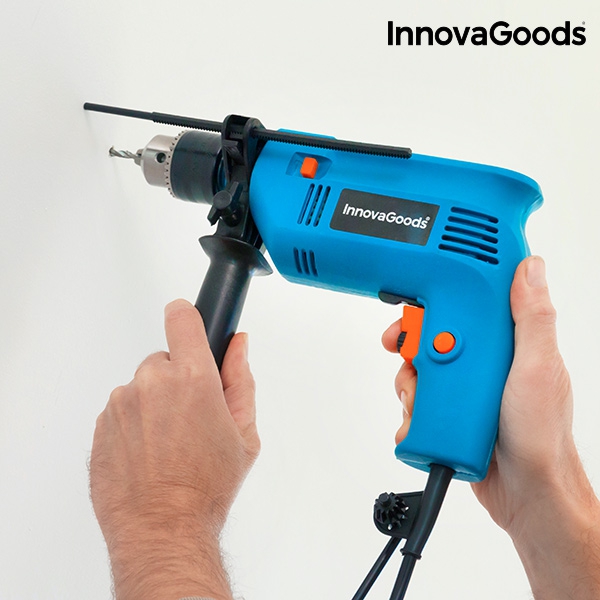 Take a look in our gift catalog works council and discover our range of CE gifts and employee gifts. Each gift is original, easy to use and customizable. Our different marking techniques will allow us to personalize all corporate gifts more effectively and in the best possible way. USB gadget, sports camera, connected watch, touch pad, hard drive… Make your choice according to the tastes of your employees and collaborators, but also to your budget this company. In any case, you will make people happy with your personalized CE gifts. Do not hesitate to send your quote request online. Reagents, we will get back to you within 48 hours
The CE gift to offer to its employees
Your employees are key elements of your business. They are the means that make your business prosperous, by bringing added value and contributing to the development of the business. This is why choosing the right gift to thank the ideal employee is quite tricky. This approach must be well thought out to avoid many inconveniences and disappointments. Also, satisfy your employees and business partners with the best selling CE gift, remarkable employee gifts. Our high-tech objects will make personalized and unforgettable CE gifts, which will mark their spirits for a long time. Personalized goodies as well as promotional items will also do the trick. In short, you will have all the latitude to choose from a range of customizable products offered at very reasonable prices.
A multiple choice of CE gifts at low prices
Personalized employee gift ideas, that's what presents you Gifts-hightech.fr in its online catalog. Among the high-tech CE gifts we offer you, we have connected watches, bluetooth headphones, high definition digital devices, touch pads, smartphones, laptops, etc. You can also find office supplies from over 2000 corporate gifts and business gifts. In addition to high-tech items, we also highlight advertising gadgets, corporate goodies, luxury customer gifts. If you want personalized CE gifts, we can accommodate your request. We can personalize the products thanks to our different marking techniques, printing on object. Rest assured, however, personalized CE gifts are very affordable. They are suitable for all business budgets.
Remarkable CE gifts for works council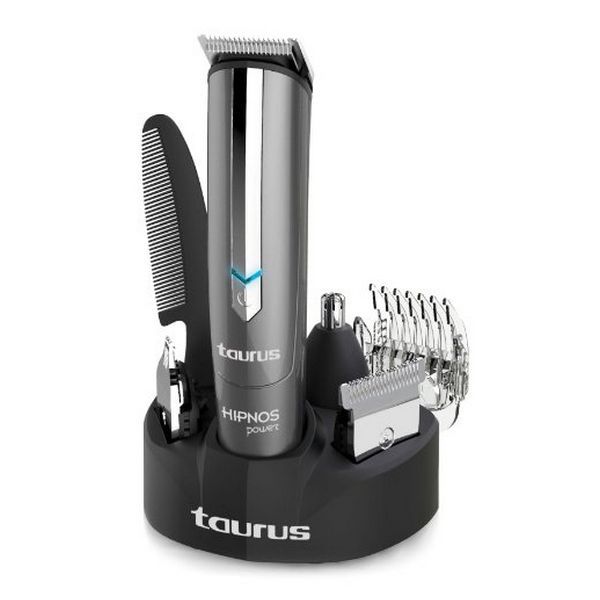 In general, CE gifts are offered during the year-end period for a end of year gift company that will satisfy your partners. This approach has a strong symbolism. Indeed, the objective of the company committee gift is to improve professional relations and unite the teams. For managers and works councils, it is a question of thanking employees and collaborators for their involvement in the development and proper functioning of the company. This gesture proves how much the business manager appreciates his employees, that the company works council wants to motivate its employees. But not all businesses are subject to this tradition of gifting this business. Only companies with more than 50 employees are concerned. But before deciding on the ideal employee gifts, the members of a works council must ask themselves certain questions about the real needs of the employees, about their tastes. This is how they can be sure that CE gifts will appeal to those concerned.
A variety of high quality CE gifts
You haven't found a corporate committee gift idea yet? Offer an unforgettable experience to your employees and collaborators. Consider giving beautiful, high quality CE gifts. Take a tour of Hightech.fr Gifts, the specialist in personalized CE gifts, original employee gifts and personalized business gifts. Thanks to best selling CE gift, you will find innovative ideas and our corporate committee gift ideas, you will make your corporate event, your end-of-year party a total success. High-tech gadgets, telescopic selfie poles, office supplies, audio accessories, games… All the products we have in our catalog will satisfy all tastes. In addition to high-tech items, also opt for a company committee gift box. Section wine box and champagne is also to be exploited. Through these CE gifts, you will convey a very strong message.
CE gifts: gifts for works councils
Ensure the well-being of the employees of its company, this is a mission of the works council. It is really important that employees are encouraged, motivated and even thanked for their efforts. To this extent, the works councils carry out several social actions. Offering gifts, works council gifts, is one of those actions that everyone seems to particularly appreciate.
There are many occasions for giving a gift:
- for the launch of a product,
- during a meeting, a seminar, an evening,
- at the start of the school year to motivate the teams,
- at the end of the year, during the Christmas period.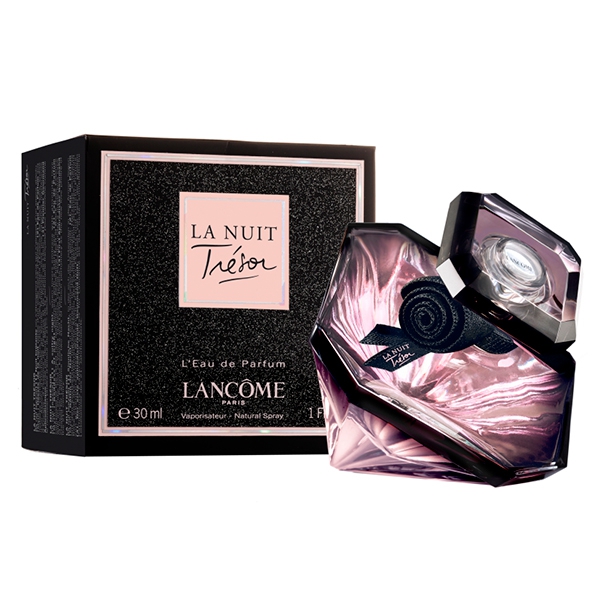 CE gifts are intended for employees and their families. It is therefore important to choose the gifts to offer, taking into account many factors: price, usefulness, interest, originality, the message conveyed.
During the Christmas period, consider offering a CE gift box or gourmet baskets. These CE gifts will be highly appreciated. Of course, offering quality gifts is essential. In case of budget restriction, it is better to give a nice gift to really please, rather than offering low quality products. To be trendy, give a high-tech gift. Among the trendy products, you with the backup battery for smartphone, the Powerbank, the bluetooth speaker, the advertising usb key, the sound amplifier, the touch pad or even the sports camera. To please the whole family, useful everyday household appliances will do the trick: espresso machine, raclette machine, plancha, unicorn hot water bottle ... In any case, discover in our catalog all kinds of works council objects suitable for all tastes and budgets. To make works council gifts more effective, personalize them with a slogan or logo. This will give you wonderful personalized CE gifts.
Gift certificates, the timeless CE gift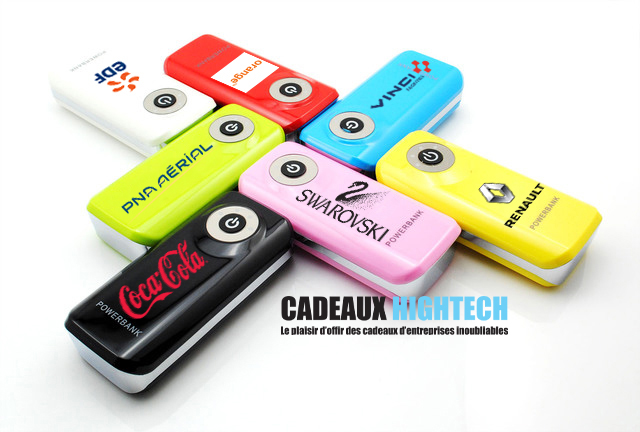 The company gift voucher is an advantageous option offered by employers or works councils to motivate employees. Very acclaimed, it makes an ideal CE gift. In addition to giving purchasing power to employees, it allows the company to benefit from exemption from social charges.
Gift vouchers are benefits in kind granted by the management of a company or the works council. These are several checks for a determined amount, purchased by the company or the works council. To offer as a works council gift or a Christmas employee gift, they are exchanged for services or products from a network of shops. Taking the form of vouchers, the gift certificate can be used like all other means of payment. Its value may vary. It should be noted that all salaried personnel (former, trainees and managers) benefit from the same rights and can be awarded a gift voucher. Consult the best sales corporate gift in our online catalog.
As this company, you want to offer gift certificates to the employees of your company. You will have the choice between the maxicheque and thematic gift vouchers. This is what we offer at Gifts-hightech.fr. Thanks to our gift vouchers, your employees and partners will be able to buy trendy and fashionable products such as USB gadgets, high-tech office supplies or even gift boxes. These personalized CE gifts will be a huge treat.
Whether you own a small, medium or very small business, the gift voucher is the most economical solution in terms of CE gifts. In addition to motivating and retaining your employees, it will serve as a gift to thank employees.
Unique CE gifts
From the smallest inexpensive corporate gift to luxury business gift, including original corporate gift and unusual, you will surely find something to please in our works council gift catalog. Each CE gift must be the little touch that will surprise, the rare pearl that matches the personality or the taste of the recipient of the gift, or the unusual gift that will give enormous pleasure. Yes, the perfect gift! So, above all, a personalized CE gift should be something surprising, even if it doesn't cost you a lot.
CE gifts to satisfy you
Thanks to technological advances, works councils are now transmitting messages to their employees in a more unusual and modern way. Through personalized advertising objects and gadgets, original works council gifts, unique CE kdo. By choosing the right one Corporate goodies, you will mark the spirits of your collaborators. Make them happy, meet their expectations with our business gifts trend.
As a works council, let your employees benefit from our various works council gift offers. Our CE gifts will necessarily suit all tastes. Quickly request a personalized quote before placing your order. No matter how many personalized CE gifts you order, we will deliver them. Our delivery service is available throughout France!
Reward your employees with a personal employee gift
Your employees work long hours every day for a year. However, they happen a few times that your employees lose their momentum. What to do to motivate your employees again? To maintain the motivation of your employees, you simply have to recognize the contribution of your employees in your company. Appreciate your employees as they should. Without a man, no project or sale and even less business. Recognizing the value of your employees has become a common habit and a nice gesture. You can thank your employees by giving them a decent salary adapted to their aptitudes, a few days of extra leave and vacation and regular words of encouragement, but that is not enough. In the last few years, companies have opted for an even more effective idea, to offer an employee gift to their employees. Emphasize your employees' extraordinary work and years of service by offering them a customizable employee gift.
Celebrate the transfer of one of your employees or their promotion by offering them an employee gift personalize.
High Tech Gifts offers a range of connected devices, household appliances and employee gift boxes. A transfer or a promotion are not the only reasons that push an employer to offer an employee gift to an employee. You can also offer an employee gift to your employees to celebrate a happy event in their lives such as the birth of a child, the marriage of one of your employees or the departure of an employee from your company. Special holidays like Christmas, Easter or the New Year are also great reasons to give an employee gift. So many holidays to celebrate and so many gifts to offer but what to offer? Running out of ideas? Let our experts at Hightech Gifts help you and offer you our different employee gift options to customize and make just for you. In our employee gift brochures, you will find a CE docking station gift box, a PC bag business gift box or an MP3 player company gift box. Would you like your employees to feel a sense of appreciation for your company? So give your employees an employee gift that really pleases you to successfully create the desired feeling. What is certain is that finding the perfect employee gift can be a difficult task. You can then let your employees choose their employee gift themselves which avoids giving an unwanted employee gift.
The Hightech Gifts site offers more than 2000 employee gifts, CE gifts and business gifts. To be sure to please your employees, order a personalized 100% employee gift. Put your logo and the first name of the employee to whom you are going to offer this employee gift. Do not hesitate to take a look in our brochure or to contact one of our experts to help you in your choice of corporate gift.
Comme son nom l'indique, un cadeau CSE est un bon d'achat prépayé pouvant être utilisé dans une ou plusieurs enseignes. En 2019, le marché des chèques cadeaux représentait plus de 2 milliards d'euros. Ce cadeau d'entreprise est en conformité avec les règles fixées par l'URSSAF ou Union de recouvrement des cotisations de Sécurité sociale et d'allocations familiales. Le cadeau CSE est une prestation incontournable du comité social et économique. Les Français s'intéressent particulièrement à ce type d'avantage salarié. Comme idée cadeau salarié, vous pouvez trouver un cadeau original et personnalisé sur un site spécialisé, à vous d'en choisir le plus fiable.
Le cadeau CSE : c'est quoi ?
Le Comité social et économique (CSE) est un organisme qui se charge de la mise en place du cadeau collaborateur entreprise selon le budget Activités sociales et culturelles ou budget ASC. Le cadeau CSE est un système de récompense instauré par l'entreprise pour gratifier ses salariés. En effet, le CSE dispose d'un budget dédié au budget ASC. Outre leur salaire mensuel, les salarié d'une entreprise, accède à ce budget comprenant des avantages financiers intéressants.
À qui s'adresse-t-il le cadeau CSE?
Le cadeau CSE s'adresse notamment aux salariés de l'entreprise. Du stagiaire au dirigeant, tous les salariés sans exception (CDD ou CDI) ont le droit de profiter des chèques cadeaux d'entreprise. De même, les clients et les partenaires peuvent également bénéficier de cette offre. Les cadeaux peuvent servir de motivation externe pour les collaborateurs extérieurs à l'entreprise. Ils sont généralement offerts et financés par l'employeur.
Objectifs du CSE
Tout au long de l'année, l'employeur peut intégrer l'attribution de chèque cadeau CSE au collaborateur dans leur politique d'avantages salariés. Le CSE a pour objectif d'augmenter la qualité de vie dans les lieux de travail des salariés. Il s'agit également d'un avantage concurrentiel pour fidéliser les employés ou attirer de nouveaux talents. Sur le chèque cadeau figure sa valeur ou son montant, les commerces où il peut être dépensé et les enseignes autorisées.
Différence entre les primes et les cadeaux CSE ou bon d'achat
La différence entre les primes et les cadeaux CSE se trouve sur la nature du cadeau et non sur la forme qu'il peut prendre. Ainsi, du moment que l'employeur offre à ses salariés un avantage financier, qu'il s'agisse d'une carte cadeau ou d'un chèque cadeau, c'est un supplément de salaire. À noter que le montant de ces avantages est soumis au paiement de la cotisation à la sécurité sociale.
En outre, tous les employeurs ou propriétaires d'entreprise ont le droit de financer des cadeaux salariés et bénéficier ainsi d'une exonération de certaines charges. Pour ce faire, il doit accorder un budget ASC au CSE. De suite, le CSE doit strictement respecter les conditions de l'URSSAF pour bénéficier de l'exonération sur le montant des cadeaux.
Quelques idées cadeaux CSE pour ses employés
Le chèque ou la carte cadeau offert par l'entreprise sont des titres-cadeaux. Plus précisément, ces cadeaux sont des moyens de paiement, d'un certain montant, à faire valoir dans une ou plusieurs enseignes.
En effet, le chèque cadeau CSE n'est pas un objet ou un service remis en nature, tel qu'un objet ou un bon de réduction qui est lié à l'achat d'un produit déterminé. Le salarié peut échanger sa carte cadeau ou son chèque cadeau contre les produits dont il a besoin auprès dans les magasins de son choix. Cependant, ces produits sont soumis aux conditions précisées par l'émetteur du chèque ou de la carte. Par contre, l'essence et les denrées alimentaires sont exclues des chèques cadeaux.
Si vous êtes une entreprise qui cherche une idée cadeau CE, le site www.cadeaux-hightech.fr est une référence d'idée cadeau pour salariés. Cette plateforme propose plusieurs produits et des objets publicitaires adaptés à tous les goûts.
Qui sont les bénéficiaires de ces bons d'achat ?
Actuellement, les titres-cadeaux se présentent toujours sous format papier. Grâce à l'évolution technologique, il est désormais possible de les éditer sous version électronique, notamment les cartes dématérialisées ou une application.
Les chèques cadeaux ou les cartes cadeaux sont acceptés par les grands magasins, les sites de vente en ligne ou les boutiques spécialisées. Les cadeaux CSE sont attribués par presque toutes les enseignes à travers la France. Ce CSE cadeau peut être utilisé en une ou plusieurs fois.
Le cadeau d'entreprise : réglementation
Offrir ou vendre un cadeau salarié (chèque cadeau CSE ou carte cadeau CSE) ne peut se réaliser qu'en respectant toutes les règles en vigueur. Voici celles qui sont obligatoirement à prendre en compte.
Les conditions d'attribution du cadeau d'entreprise
Le cadeau d'entreprise peut être mis en place dès le 1er salarié par l'employeur. Mais le cadeau CSE devient obligatoire à partir de 50 salariés en entreprise et prend en charge dès ce seuil la distribution des avantages salariés. Cependant, quels que soient le secteur d'activité et le chiffre d'affaires, l'entreprise peut instaurer ce système de récompense par chèque ou par carte cadeau. Ce seuil d'effectif étant atteint, la loi impose la mise en place d'un Comité d'Entreprise (CE).
Chèques cadeaux entreprise et ancienneté
Les cadeaux CSE ont pour objectif de traiter de la même manière tous les salariés. Qualifié d'un acte discriminatoire le fait de refuser l'attribution des chèques cadeaux aux employés n'ayant pas suffisamment d'ancienneté. Ainsi, les chèques cadeaux ne sont pas mis en place selon le type de contrat de travail, de l'ancienneté ni de l'absence temporaire des salariés. Chaque salarié inscrit au CSE peut bénéficier du cadeau employé.
Attribution à la bonne période de l'année
Comme autre réglementation, certaines personnes ne sont pas éligibles à chaque événement URSSAF. Par exemple, si vous n'avez pas d'enfants, vous n'avez pas droit au bonus lié à la rentrée scolaire. De plus, l'entreprise n'est pas obligée de célébrer tous les événements URSSAF au calendrier. Il est possible de faire une sélection selon la bonne période de l'année. Mais il est conseillé de veiller à ce qu'aucun collaborateur ne soit délaissé. C'est, par exemple, le cas des salariés ne célébrant que les événements relatifs aux couples avec enfants (rentrée scolaire ou Noël des enfants).
Le seuil plafond d'un CSE
Selon l'URSSAF, les montants distribués au cours de l'année civile ne doivent pas excéder 5 % du plafond mensuel de la sécurité sociale, soit 171 euros en cette année 2021. Ceci dit, chaque salarié peut recevoir jusqu'à 171 euros de CSE cadeau par événement.
Par exemple, un salarié avec son unique enfant peut recevoir 171 euros pour l'événement Noël adulte et 171 euros pour l'événement Noël enfant. Cela signifie que cette famille reçoit jusqu'à 342 euros pour Noël. En effet, les deux événements sont différents, car ils ciblent deux avantages différents.
Dans ce cas, dès que le montant d'un ou plusieurs cadeaux, pour le même événement, dépasse le plafond, l'intégralité du cadeau est soumise aux cotisations de la Sécurité sociale.
Les différentes conditions de l'URSSAF
Pour offrir des cadeaux à ses salariés et obtenir une exonération de paiement des cotisations sociales, quelques conditions s'imposent. Vous découvrirez leur description sur une page dédiée au règlement URSSAF.
Les cadeaux CSE, également appelés bon d'achat, sont obligatoirement à attribuer aux salariés durant un événement URSSAF qui peut être la naissance, l'adoption, le mariage, le départ à la retraite, etc. Le montant total du cadeau par événement ne doit pas dépasser 5 % du plafond mensuel de la sécurité sociale (171 euros). Concernant la nature du cadeau offert, elle doit correspondre à l'événement URSSAF. Une idée cadeau CE est disponible dans les sites spécialisés comme High-tech pour chaque événement passé, par exemple les chèques cadeaux pour la rentrée scolaire (fourniture, livres) et les chèques cadeaux pour Noël (jouets pour enfant).
Dans le cas où toutes ces conditions ne sont pas réunies, le bénéficiaire ne peut pas profiter de l'exonération de la contribution à la Sécurité sociale, et cela, sur l'intégralité du montant de son cadeau.
L'intérêt du cadeau en entreprise
Le cadeau en entreprise est de plus en plus prisé par les sociétés pour ses nombreux avantages. Effectivement, c'est le troisième cadeau préféré des Français.
Féliciter les salariés lors de grands événements
En effet, tout au long de leur carrière professionnelle ou dans les grands événements de leur vie familiale ou privée, les salariés peuvent profiter du cadeau CSE. Si vous êtes employé dans une entreprise, ce cadeau est l'occasion de vous féliciter et de vous donner un coup de pouce financier lors des grandes étapes de votre vie.
Encouragement et récompense des salariés
Le chèque cadeau comité d'entreprise est très utilisé pour motiver les salariés des entreprises. Les efforts de chaque employé sont pris en compte et récompensés, ce qui les encourage à atteindre les objectifs spécifiques des entreprises. Le CSE cadeau sert à récompenser un travail de qualité du salarié. Pour cela, en tant que propriétaire d'une entreprise, vous pouvez exprimer votre satisfaction au collaborateur en incluant un budget chèques cadeaux dans votre budget ASC.
Soutiens financiers du CSE
Soutenir financièrement les salariés constitue la base de l'attribution de chèques cadeaux. Ceci aide à augmenter le pouvoir d'achat des salariés. Le chèque ou carte cadeau est servi comme outil de motivation et marque de gratitude pour les collaborateurs. Très appréciés des bénéficiaires, le CSE cadeau en entreprise renforce le lien entre les équipes d'employés et l'employeur. 
Faire plaisir au salarié à l'aide du CSE
Le CSE cadeau est un avantage en nature qui permet de faire plaisir à l'employé et aussi de le fidéliser. Il permet à l'entreprise de développer son attractivité en offrant des avantages plus ou moins importants aux salariés. C'est une grande marque de reconnaissance pour le travail de qualité réalisé.
Une solution très pratique
Les cadeaux CSE sont désormais disponibles sous une version électronique, comme les applications mobiles. Cette solution représente une limite des frais de gestion de stockage et les risques de perte ou de vol. Avec ces dernières versions, les chèques des bénéficiaires peuvent être personnalisés. De plus, le chèque cadeau CSE distribué en version numérique reste accessible à tout moment et n'importe où. Il n'a aucun risque d'être égaré ou oublié.
Les événements prévus par l'URSSAF avec une idée cadeau pour salariés
Noël, anniversaires des salariés, mariage, naissance…, les événements ne manquent pas pour faire plaisir aux salariés. La seule condition est que la distribution du cadeau CSE aura lieu à l'occasion des événements suivants. Pour apercevoir une idée cadeau salariée, cadeau CE et cadeaux d'affaires, plus de 5 000 cadeaux sont disponibles sur www.cadeaux-hightech.fr.
La rentrée scolaire
Ce type d'événement est inclus dans l'événement URSSAF. Pour en profiter, le salarié doit avoir au minimum un enfant de 26 ans au cours de l'année d'attribution du bon d'achat. Ce type de chèque est sous réserve de la justification du suivi de scolarité.
Ainsi, des prix dégressifs sont possibles pour les clients ou partenaires selon la quantité commandée. Comme idée cadeau CE, des fournitures scolaires personnalisées peuvent être attribuées aux salariés avec une marque qui donne une image positive de votre entreprise.
Profiter des cadeaux pour salariés lors de la fête des Mères et de la fête des Pères
Grâce à la date officielle sur le calendrier, les fêtes des Mères et les fêtes des Pères sont incluses dans l'événement URSSAF. Les collaborateurs ont le pouvoir d'achat pour gâter leurs parents. Trouver un cadeau CE devient de plus en plus simple avec High-tech. Des cadeaux hauts de gamme sont disponibles afin de remotiver l'équipe. De même, les experts de cadeaux de High tech pourront vous aider à faire le bon choix. Des accessoires de téléphone personnalisés sont un bon exemple.
L'aide du CSE pour le départ à la retraite d'un salarié
Lorsqu'un collègue part à la retraite, il bénéficie d'un chèque cadeau ou d'un bon d'achat. Ces cadeaux CSE ont pour but de le remercier de ses années de service et de lui permettre de bien vivre sa retraite sous les meilleurs auspices. C'est un événement pertinent puisqu'il concerne directement un temps fort de la vie de l'entreprise. Le chèque cadeau comité d'entreprise est une excellente idée pour cette situation.
Les fêtes de Noel avec le CSE
Noël est la fête incontournable du calendrier et c'est le bon moment pour recevoir le cadeau collaborateur entreprise. Que ce soit employeur ou salarié, chaque élu reçoit un coup de pouce financier pour cette période de l'année spécialement onéreuse. De toute évidence, le chèque ou carte cadeau concerne les salariés et les enfants jusqu'à 16 ans dans l'année civile. Les bouteilles de champagne, des boules de chocolats noirs, ou encore une bûche de Noël pourraient être un bon CE cadeau.
Pacs ou mariage
S'il existe un salarié qui se marie au cours de l'année civile, il peut profiter du cadeau employé ou du bon d'achat. Pour en bénéficier, le salarié doit fournir les justificatifs demandés par les comités d'entreprise. Ainsi, pendant le mariage ou le Noël, les achats alimentaires festifs comme le champagne, le saumon ou le foie gras entrent dans le périmètre du chèque cadeau comité d'entreprise. Quel que soit l'événement, démarquez votre entreprise avec un objet publicitaire comité d'entreprise tel que les goodies originales avec de la gravure ou de sérigraphie.
Les services proposés par les prestataires
Une entreprise peut faire appel à des prestataires pour offrir les bons d'achat à ses employés. De nombreux sites tels que www.cadeaux-hightech.fr proposent des idées de cadeaux présentant des avantages aux salariés. Ils aident à mettre en ordre le chèque ou la carte cadeau. Voici les prestations offertes par les High-tech.
Choisir les cadeaux publicitaires
Le comité CE de l'entreprise a pour rôle de faire passer la communication par l'objet. Pour bien réussir l'opération, il est important de miser pour de l'objet publicitaire comité d'entreprise. Tous les choix de vos cadeaux CSE devraient ressortir l'image de votre entreprise. Le comité CE vous aide à soigner le design et les informations que vous souhaitez transmettre à votre employé. Le cadeau collaborateur entreprise doit être de qualité irréprochable qui dure dans le temps.
Livrer le chèque cadeau CSE
Les prestataires se chargent de la livraison du chèque cadeau du salarié de manière bien sécurisée. Parfois, l'entreprise opte pour un envoi de l'ensemble des chèques à votre CSE. Le CE cadeau peut être mise sous pli et livrer à domicile. Cette livraison est généralement payante, mais la gratuité peut être attribuée à partir d'un certain montant de commande. De l'autre côté, certaines sociétés proposent la possibilité de venir retirer les chèques dans les locaux.
Personnaliser les chèques ou les cartes cadeaux
Les cadeaux CE peuvent être personnalisés en fonction de votre choix. Il faut ainsi trouver des objets promotionnels qui peuvent être facilement personnalisables. Le catalogue pour comité d'entreprise possède des objets publicitaires classiques pour être personnalisé. Il y a les stylos publicitaires, les briquets publicitaires, le porte-document, les crayons ou encore un sac personnalisé. Avec High-tech, vous pouvez mettre votre logo d'entreprise sur vos cadeaux. Vous pouvez également opter pour des disques durs, des smartphones personnalisés, ou encore une tablette tactile.
Préciser le moment et la date de validité du cadeau
Le bon moment de donner ces objets publicitaires CSE est lors d'un salon professionnel, mais aussi pendant les conférences ou pendant les événements de l'entreprise. Mais, comme tout autre type de chèque, les chèques ou les cartes cadeaux CSE ont une date limite d'utilisation. Dans le cas où l'employé ne dépenserait pas ces cadeaux avant la date d'expiration, l'investissement sera donc perdu. Cependant, cette date est souvent comprise entre 1 à 2 ans maximum.
Les frais de gestion du CSE
Certains frais peuvent être demandés lors de la mise en place de la CE pour tous. Ainsi, il ne faut pas oublier de le vérifier auprès de la société émettrice. Ces chèques doivent présenter des garanties en termes de sécurité pour éviter l'utilisation avec fraude. Ainsi, les versions papier sont toujours accompagnées d'un filigrane qui se trouve au dos du chèque.