CORPORATE GIFT BOX MY ORIGINAL BOX - DAILY BOX #G1 COLLECTION
Your everyday box! Offer this useful and practical box to your employees, clients and partners.
Composed of 3 everyday products, including a digital thermos which measures the temperature of your drink, a powerbank to take with you everywhere and a personalized birosjust for you.
Make your everyday life more beautiful!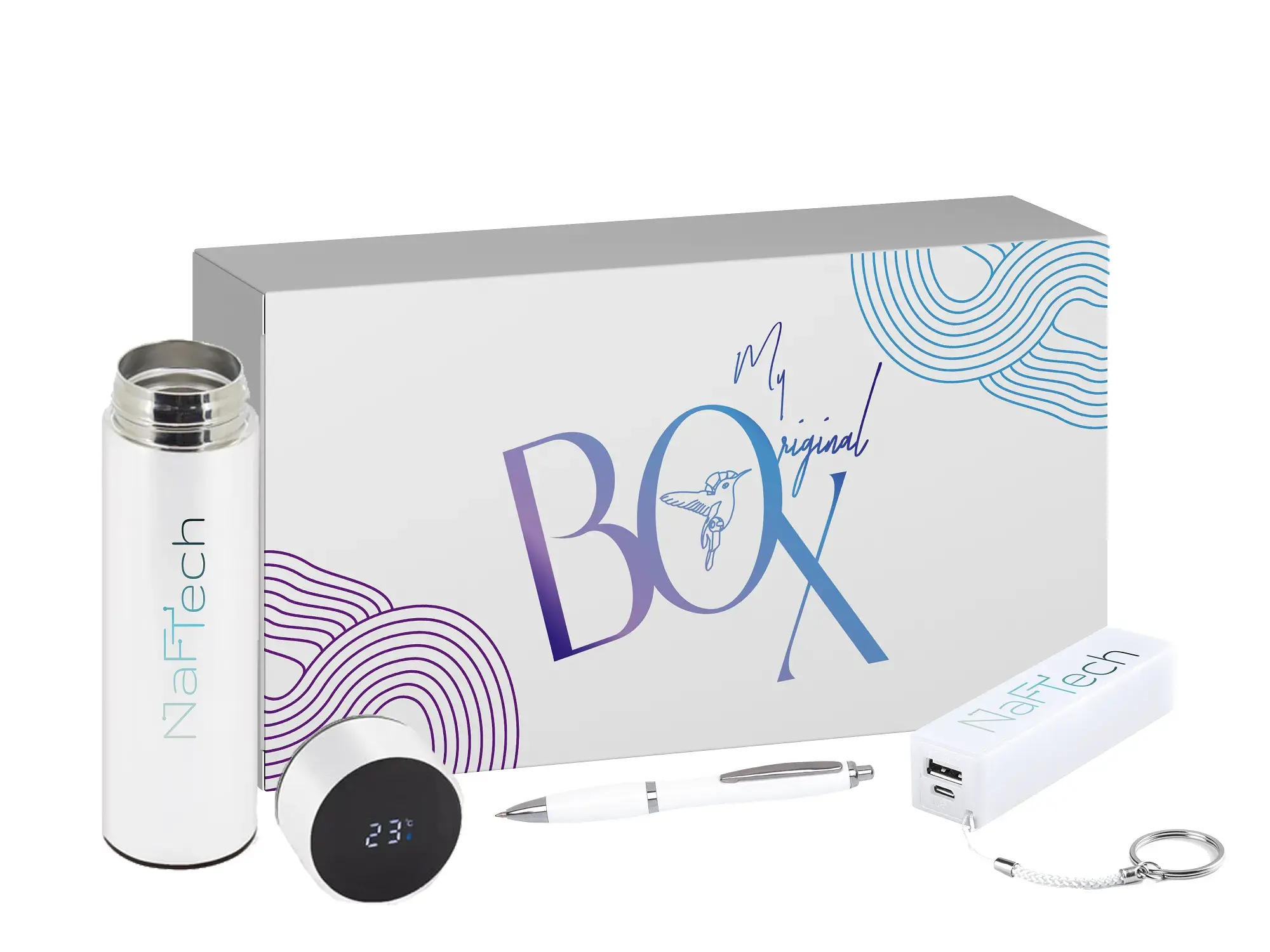 COMPOSITION OF THE PRODUCTS MY ORIGINAL BOX COLLECTION DAILY BOX
My Original Box has taken care to select for you products of everyday life revisited:
Digital thermos from Naftech - Double layer stainless steel thermos.
With its LED touch function with integrated thermometer, you can check the temperature of your drink at any time.
Capacity 450 ml. Includes batteries.6.40 X 22.80 X 0.00
Powerbank by Naftech
2000 mAh, USB output, Micro USB input, Cable Not Included
Personalized or neutral biros
SWAY biros with push mechanism for lead, large lead, blue ink, with your logo or message personalized or neutral.