CE gifts: Two possible budgets
There are two budgets for one and the same works council. You should know that the EC budget is made up of two distinct parts: the operating budget and the budget for social works, which each have different vocations. Did you know that you can use both budgets to offer a CE gift and but under certain conditions. The first allows the financing of operating expenses through the image of the company and the second allows all employees to benefit from advantages, attractive discounts and gifts. Also discover the top sales of works council gifts. 
All our gifts and communication items are suitable for works councils.

CE gifts with the Budget Social and cultural works
The budget for social and cultural activities enables the works council to finance activities for employees and their families. These activities such as the cinema or amusement parks should benefit all employees without discrimination.
The budget intended for social and cultural works can also be used to reward employees through a CE gift during the various annual events: end-of-year gifts, Easter, Mother's Day….
Works councils have evolved a lot and place greater importance in the choice of gifts for employees.
Today, the trend is towards high-tech gifts:
The touch pad,
The external hard drive,
Connected objects: sports bracelets, connected watches,
The HD photo / video domain: Sports camera, GO PRO…
CE gifts with the operating budget
The operating budget is also used to promote the image of the company's works council through personalized objects (logo or advertising message) which will be adapted according to the marketing campaign.
Today, works councils have new ways of conveying a message to their employees. The choice of corporate gift must be precise and judicious in order to convey a dynamic image of the company and to mark the spirits of employees.
The current trend in promotional items varies according to employee expectations:
Connected objects: connected bracelets, bluetooth speakers, etc.
Small goodies: usb keys, key rings, mobile chargers ...
Business gifts: pen boxes, speakers, PC / tablet cases
Luxury: touch tablets, digital cameras, laptops
An original personalized employee gift that will last over time!
Discover our entire range in our online catalog We have a simple and easy to use online quotation request system for CE gifts. We will reply within 48 hours, so you can offer a gift with complete peace of mind.
With its different marking techniques, Cadeaux Hightech offers you the possibility to create your personalisation in order to express your message in the most suitable way. An original personalized employee gift to make people happy. Each technique offers its own advantages with a company logo gift: USB key, touch pad, connected watch or even a sports camera…, certain colors and certain positioning requirements.
Works council gift catalog: Choose the ideal CE gift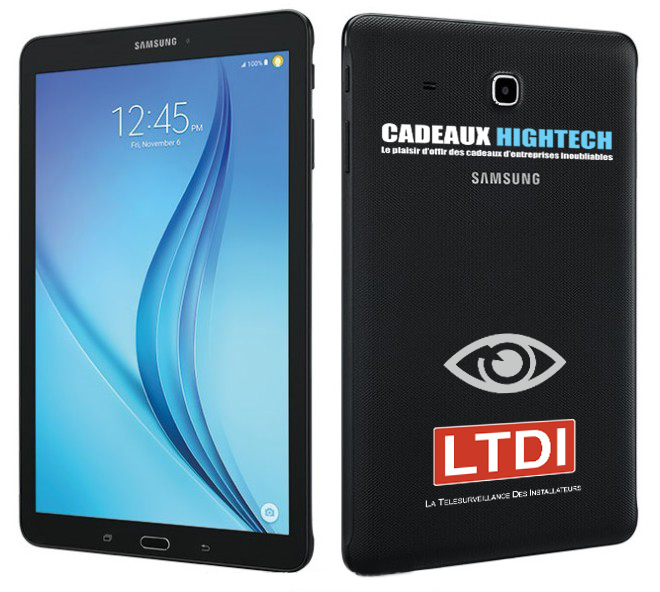 Promote the work of its collaborators or employees with a end of year company gift has become a common practice for companies. Depending on their size in terms of number of employees, large companies organise festive events, especially at the end of the year, to reward their partners. Apart from legal means such as work bonuses, another type of recognition can also take place internally. The families of employees are invited to a ceremony during which numerous works council gifts are offered, hence the term works council gift. Indeed, a company must have at least 50 employees to benefit from these privileges.
What CE gift to offer to its employees?
Without its employees, it is impossible to make the company prosperous, because they bring added value that promotes the development of the company. That's why choosing the perfect CE gift is no easy task. You can follow our valuable advice and offer a CE gift precise and remarkable. It is not enough to offer very expensive works of art or paradise trips to the islands to satisfy your partners or employees. In Gifts-Hightech.fr, the recently updated catalog version offers you a range of effective and above all sustainable products.
High tech objects are also unforgettable gifts to mark your employees. Other articles are also available on our selection of best sales corporate gift. Find a variety of promotional items such as CE gift boxes personalized very original and at low prices.
A multiple choice of personal corporate gifts at low prices
The catalog at your disposal presents new CE gift ideas. It all depends on priorities and budget. Among the high tech gifts that you can give, you have smartphones, headphones Bluetooth, connected watches, high definition digital devices, the latest tablets, etc ... On the other hand, if your interest is more on other sections such as Image, Male / Female Beauty or even Offices / business, take your pick from thousands of corporate gifts. There will be something for everyone, + 2000 business gifts.
We favor advertising gadgets, computer objects, a personalized business gift or even high-tech articles to allow each works council to have a wide choice. Our CE gifts are affordable and fit any business budget. Do you want to offer a personalized CE gift? In the Marking section, discover our various advertising printing techniques. Products as varied as they are diverse are in the news and the image of your company is at stake. Rest assured, because our products computer science for example, are not only original CE gifts but also of excellent quality. Not to mention that we practice the lowest prices on the market.
Remarkable CE gifts for works council
The objective of CE gift boxes is to unify teams and improve professional relations. Offering CE gifts to employees at the end of the year is a symbol of loyalty and pride. Not all companies are subject to this tradition. Indeed, it is necessary to have more than 50 employees within the company to be able to benefit from this privilege. What are the real needs of employees and how can you be sure that CE gifts will appeal to those concerned? These are the questions that members of the works council can ask themselves.
Diversified high-quality CE gifts
Do you want to have new innovative ideas that will make your event a total success? Come to Gifts-hightech.fr ! We are specialized in original gifts for works council. A wide range of products is available in our catalog. Technological evolution forces us to be constantly connected. In this regard, our modern high tech products will be adequate to satisfy your desires. Consult our best selling business gifts.
Giving such gifts to the families of employees is a very strong message that you are sending. Apart from classic gifts, change the game by enhancing your event. Our products are only limited to high tech objects, you can also opt for personalized products through our section top corporate gift boxes.
Practical and durable CE gifts at competitive prices
We are communication specialists and know exactly what will best suit your wishes. That's why our CE gift ideas are right for you. The prices are unbeatable and the products offered are of good quality. Tablets, sports watches, digital devices are essential for our daily lives. You therefore have a wide choice of the many products we offer.
Just click and we'll get back to you as soon as possible. The CE gift section offers a variety of items that may be of interest to you. If you are short of ideas for business gifts, our best-sellers section allows you to get to the point and save time, as you will find our best-selling products from other works councils. Finally, please your employees or business partners by offering them EC gifts.
Unique and personalized CE gift ideas at Cadeaux Hightech
The works council holds an important place. The CE gifts purchased with the operating budget of the works council constitute a real strategic asset. Gifts-hightech.fr always understood it. This is why we offer you a list of diversified products that can meet your expectations. You will have the choice between promotional gifts, Goodies, company gift vouchers, connected objects and luxury gifts to please your employees and their families. Consider offering them a personalized business gift in the form of a Christmas employee gift. Are you lacking inspiration? Discover our personalized gift ideas for works councils.
The CE gift, an unforgettable corporate gift
Hightech Gifts is well known for being the specialist in business gifts, corporate gifts and CE gift personalized. We offer a wide range of high-tech products, goodies and promotional items for companies or works councils. Thanks to a special budget allocated for company social activities, you will be able to finance works council gifts. You will benefit from thousands of gifts at reduced prices. Our works council gifts are unique and 100 % customisable. Simply add your company logo or a message, and you will be sure to reach your target. Don't hesitate, reward your employees and build loyalty among your professional partners with a personalised corporate gift. Make yourself happy by consulting our works council gift catalogue. More than 2000 personalised gifts are listed.
A gift to thank each employee of your company
Finding a good CE gift idea, an original and customizable CE gift, a gift to thank an employee is not always that easy. But thanks to High Tech Gifts, everything can become child's play thanks to best sales customer gift. Stand out by turning to high-tech CE gifts, which will be especially suitable for those who are keen on new technologies. Like all businesses, use your CE budget to fund your order for personalized CE gifts. Consider offering good gifts, unusual gifts. How about a geek gift?
Whether it is a Christmas employee gift or a company end-of-year gift, the gift to thank an employee must create an effect of surprise. Wanting to be personal and original, it will be chosen according to the taste of its recipient. When he sees it, he will understand that your choice of CE gift custom was well thought out. You will find in our works council gift catalogue various original CE gifts: mug, lighter, cushion, mouse pad, pocket mirror, jewelry box, USB accessories ...
CE gifts, very effective gifts
This company, reward your employees with a personalized CE gift. Your gesture will prove to them your gratitude and your respect towards them. To this end, we invite you to discover our selection of best selling CE gift. Our works council gifts catalog contains countless personalized corporate gifts. They will undoubtedly make the difference when it comes to distribution by works councils. We remain at your service to advise and guide you so that your choice can satisfy your employees, collaborators and customers. Once your choice is fixed, order your works council gifts and employee gifts. Remember that a CE gift should be unique, innovative, yet useful and lasting will easily reach the recipient.
CE gifts for all budgets
In Gifts-hightech.fr, you will find all kinds of customizable and trendy CE gifts. From small USB gadgets to company committee gift boxes, including corporate goodies, there is something for all tastes and for all budgets. We allow you to freely personalize the CE gifts you have chosen by marking them with your company logo, a personalized message or a slogan. Our responsive team is at your disposal to advise you on the cheap company committee gift, to offer to your professional entourage.
At the service of companies, works councils and communities
Do you want to thank your employees or reward your professional partners? We offer a wide range of gifts for works councils. This will be an opportunity to offer small gifts, original gifts that will create surprise and mark the spirits. Among our offers, you will find a CE gift box for men and for women, pen and watch sets, pen holders, knife boxes… But even more, gourmet boxes, filled baskets, chocolates… With a single click, order the CE gifts that your company needs. We will meet your needs for advice, personalization and delivery. Whether you opt for small or large orders, know that our stock is available immediately.
The ideal works council gift
More and more companies are starting to promote their employees or collaborators by offering them a unique company committee gift. The holiday season is a great time to give CE gifts. As such, employees and their families are invited to a celebration. It's time to give them a little corporate gift which will make them happy.
An original and customizable employee gift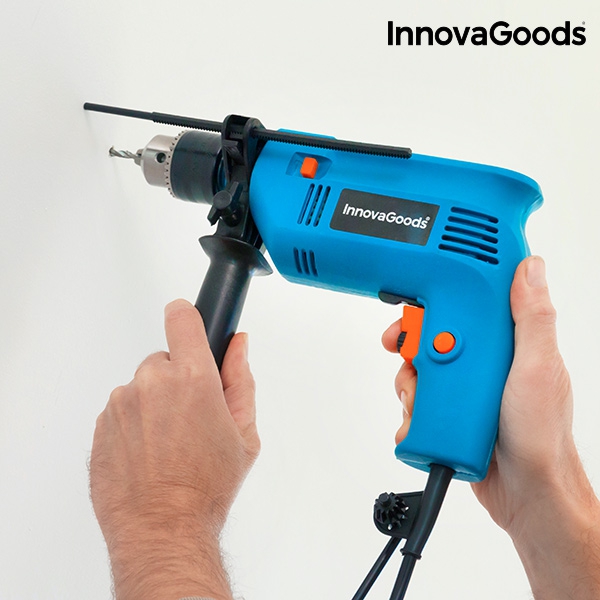 Take a look in our gift catalog works council and discover our range of CE gifts and employee gifts. Each gift is original, easy to use and customizable. Our different marking techniques will allow us to personalize all corporate gifts more effectively and in the best possible way. USB gadget, sports camera, connected watch, touch pad, hard drive… Make your choice according to the tastes of your employees and collaborators, but also to your budget this company. In any case, you will make people happy with your personalized CE gifts. Do not hesitate to send your quote request online. Reagents, we will get back to you within 48 hours
The CE gift to offer to its employees
Your employees are key elements of your business. They are the means that make your business prosperous, by bringing added value and contributing to the development of the business. This is why choosing the right gift to thank the ideal employee is quite tricky. This approach must be well thought out to avoid many inconveniences and disappointments. Also, satisfy your employees and business partners with the best selling CE gift, remarkable employee gifts. Our high-tech objects will make personalized and unforgettable CE gifts, which will mark their spirits for a long time. Personalized goodies as well as promotional items will also do the trick. In short, you will have all the latitude to choose from a range of customizable products offered at very reasonable prices.
A multiple choice of CE gifts at low prices
Personalized employee gift ideas, that's what presents you Gifts-hightech.fr in its online catalog. Among the high-tech CE gifts we offer you, we have connected watches, bluetooth headphones, high definition digital devices, touch pads, smartphones, laptops, etc. You can also find office supplies from over 2000 corporate gifts and business gifts. In addition to high-tech items, we also highlight advertising gadgets, corporate goodies, luxury customer gifts. If you want personalized CE gifts, we can accommodate your request. We can personalize the products thanks to our different marking techniques, printing on object. Rest assured, however, personalized CE gifts are very affordable. They are suitable for all business budgets.
Remarkable CE gifts for works council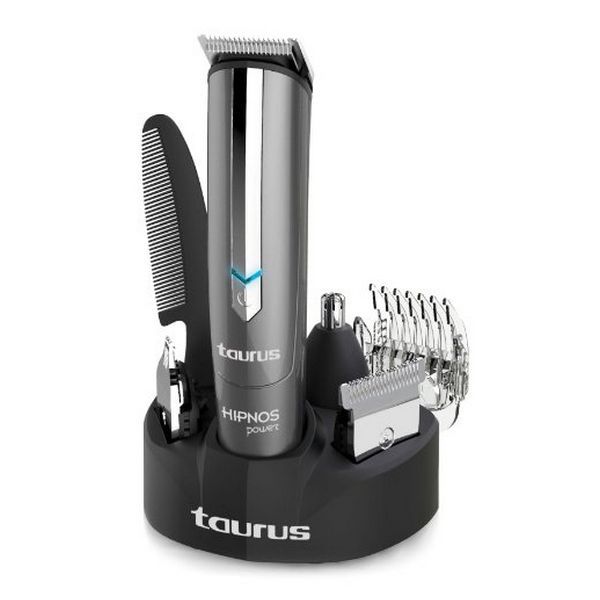 In general, CE gifts are offered during the year-end period for a year-end gift company that will satisfy your partners. This approach has a strong symbolism. Indeed, the objective of the company committee gift is to improve professional relations and unite the teams. For managers and works councils, it is a question of thanking employees and collaborators for their involvement in the development and proper functioning of the company. This gesture proves how much the business manager appreciates his employees, that the company works council wants to motivate its employees. But not all businesses are subject to this tradition of gifting this business. Only companies with more than 50 employees are concerned. But before deciding on the ideal employee gifts, the members of a works council must ask themselves certain questions about the real needs of the employees, about their tastes. This is how they can be sure that CE gifts will appeal to those concerned.
A variety of high quality CE gifts
You haven't found a corporate committee gift idea yet? Offer an unforgettable experience to your employees and collaborators. Consider giving beautiful, high quality CE gifts. Take a tour of Hightech.fr Gifts, the specialist in personalized CE gifts, original employee gifts and personalized business gifts. Thanks to best selling CE gift, you will find innovative ideas and our corporate committee gift ideas, you will make your corporate event, your end-of-year party a total success. High-tech gadgets, telescopic selfie poles, office supplies, audio accessories, games… All the products we have in our catalog will satisfy all tastes. In addition to high-tech items, also opt for a company committee gift box. Section wine box and champagne is also to be exploited. Through these CE gifts, you will convey a very strong message.
CE gifts: gifts for works councils
Ensure the well-being of the employees of its company, this is a mission of the works council. It is really important that employees are encouraged, motivated and even thanked for their efforts. To this extent, the works councils carry out several social actions. Offering gifts, works council gifts, is one of those actions that everyone seems to particularly appreciate.
There are many occasions for giving a gift:
- for the launch of a product,
- during a meeting, a seminar, an evening,
- at the start of the school year to motivate the teams,
- at the end of the year, during the Christmas period.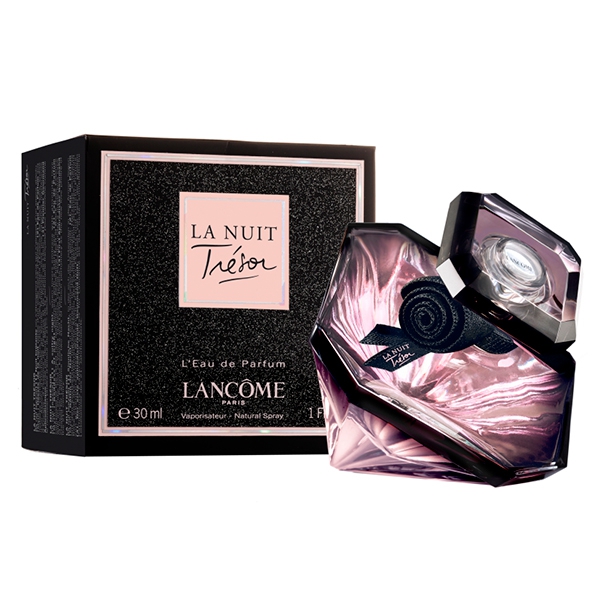 CE gifts are intended for employees and their families. It is therefore important to choose the gifts to offer, taking into account many factors: price, usefulness, interest, originality, the message conveyed.
During the Christmas period, consider offering a CE gift box or gourmet baskets. These CE gifts will be highly appreciated. Of course, offering quality gifts is essential. In case of budget restriction, it is better to give a nice gift to really please, rather than offering low quality products. To be trendy, give a high-tech gift. Among the trendy products, you with the backup battery for smartphone, the Powerbank, the bluetooth speaker, the advertising usb key, the sound amplifier, the touch pad or even the sports camera. To please the whole family, useful everyday household appliances will do the trick: espresso machine, raclette machine, plancha, unicorn hot water bottle ... In any case, discover in our catalog all kinds of works council objects suitable for all tastes and budgets. To make works council gifts more effective, personalize them with a slogan or logo. This will give you wonderful personalized CE gifts.
Gift certificates, the timeless CE gift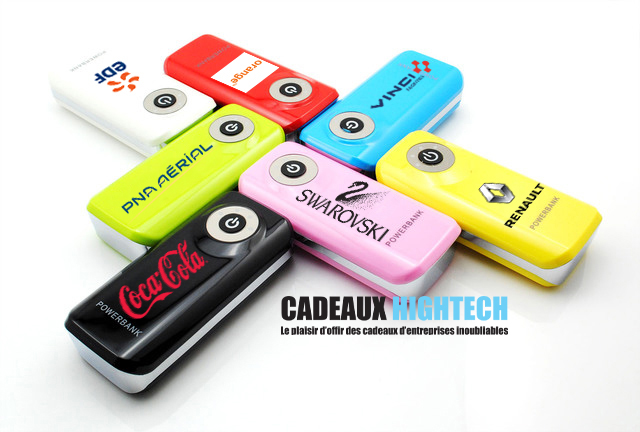 The company gift voucher is an advantageous option offered by employers or works councils to motivate employees. Very acclaimed, it makes an ideal CE gift. In addition to giving purchasing power to employees, it allows the company to benefit from exemption from social charges.
Gift vouchers are benefits in kind granted by the management of a company or the works council. These are several checks for a determined amount, purchased by the company or the works council. To offer as a works council gift or a Christmas employee gift, they are exchanged for services or products from a network of shops. Taking the form of vouchers, the gift certificate can be used like all other means of payment. Its value may vary. It should be noted that all salaried personnel (former, trainees and managers) benefit from the same rights and can be awarded a gift voucher. Consult the best sales corporate gift in our online catalog.
As this company, you want to offer gift certificates to the employees of your company. You will have the choice between the maxicheque and thematic gift vouchers. This is what we offer at Gifts-hightech.fr. Thanks to our gift vouchers, your employees and partners will be able to buy trendy and fashionable products such as USB gadgets, high-tech office supplies or even gift boxes. These personalized CE gifts will be a huge treat.
Whether you own a small, medium or very small business, the gift voucher is the most economical solution in terms of CE gifts. In addition to motivating and retaining your employees, it will serve as a gift to thank employees.
Unique CE gifts
From the smallest inexpensive corporate gift to luxury business gift, including original corporate gift You will surely find something to please in our works council gift catalogue. Each company gift must be the little attention that will surprise, the rare pearl that corresponds to the personality or taste of the recipient of the gift, or the unusual gift that will please enormously. Yes, the ideal gift! So, a personalised company gift must above all be something surprising, even if it doesn't cost you much.
CE gifts to satisfy you
Thanks to technological advances, works councils are now transmitting messages to their employees in a more unusual and modern way. Through personalized advertising objects and gadgets, original works council gifts, unique CE kdo. By choosing the right one Corporate goodies, you will mark the spirits of your collaborators. Make them happy, meet their expectations with our business gifts trend.
As a works council, let your employees benefit from our various works council gift offers. Our CE gifts will necessarily suit all tastes. Quickly request a personalized quote before placing your order. No matter how many personalized CE gifts you order, we will deliver them. Our delivery service is available throughout France!
Reward your employees with a personal employee gift
Your employees work long hours every day for a year. However, they happen a few times that your employees lose their momentum. What to do to motivate your employees again? To maintain the motivation of your employees, you simply have to recognize the contribution of your employees in your company. Appreciate your employees as they should. Without a man, no project or sale and even less business. Recognizing the value of your employees has become a common habit and a nice gesture. You can thank your employees by giving them a decent salary adapted to their aptitudes, a few days of extra leave and vacation and regular words of encouragement, but that is not enough. In the last few years, companies have opted for an even more effective idea, to offer an employee gift to their employees. Emphasize your employees' extraordinary work and years of service by offering them a customizable employee gift.
Celebrate the transfer of one of your employees or their promotion by offering them an employee gift personalize.
High Tech Gifts offers a range of connected devices, household appliances and employee gift boxes. A transfer or a promotion are not the only reasons that push an employer to offer an employee gift to an employee. You can also offer an employee gift to your employees to celebrate a happy event in their lives such as the birth of a child, the marriage of one of your employees or the departure of an employee from your company. Special holidays like Christmas, Easter or the New Year are also great reasons to give an employee gift. So many holidays to celebrate and so many gifts to offer but what to offer? Running out of ideas? Let our experts at Hightech Gifts help you and offer you our different employee gift options to customize and make just for you. In our employee gift brochures, you will find a CE docking station gift box, a PC bag business gift box or an MP3 player company gift box. Would you like your employees to feel a sense of appreciation for your company? So give your employees an employee gift that really pleases you to successfully create the desired feeling. What is certain is that finding the perfect employee gift can be a difficult task. You can then let your employees choose their employee gift themselves which avoids giving an unwanted employee gift.
The Hightech Gifts site offers more than 2000 employee gifts, CE gifts and business gifts. To be sure to please your employees, order a personalized 100% employee gift. Put your logo and the first name of the employee to whom you are going to offer this employee gift. Do not hesitate to take a look in our brochure or to contact one of our experts to help you in your choice of corporate gift.
As the name suggests, a CSE gift is a prepaid voucher that can be used in one or more shops. In 2019, the gift voucher market was worth more than €2 billion. This corporate gift complies with the rules set by the URSSAF or Union de recouvrement des cotisations de Sécurité sociale et d'allocations familiales. The CSE gift is an essential benefit of the social and economic committee. The French are particularly interested in this type of employee benefit. As an employee gift idea, you can find an original and personalised gift on a specialised website, it is up to you to choose the most reliable one.
What is the ESC gift?
The Social and Economic Committee (CSE) is a body that is responsible for setting up the company's employee gift according to the Social and Cultural Activities budget or ASC budget. The CSE gift is a reward system set up by the company to reward its employees. Indeed, the CSE has a budget dedicated to the ASC budget. In addition to their monthly salary, the employees of a company have access to this budget which includes interesting financial benefits.
Who is the CSE gift for?
The CSE gift is aimed in particular at the company's employees. From trainees to managers, all employees without exception (fixed-term or permanent) are entitled to benefit from company gift vouchers. Customers and partners can also benefit from this offer. Gifts can be used as an external incentive for employees outside the company. They are usually offered and financed by the employer.
Objectives of the ESC
Throughout the year, the employer can integrate the awarding of CSE gift vouchers to employees into their employee benefits policy. The CSE aims to increase the quality of life in the workplace for employees. It is also a competitive advantage to retain employees or attract new talent. The value or amount of the gift voucher, the shops where it can be spent and the authorised brands are indicated on the voucher.
Difference between bonuses and ESC gifts or vouchers
The difference between bonuses and CSE gifts lies in the nature of the gift and not in the form it may take. Thus, as long as the employer offers its employees a financial benefit, whether it is a gift card or a gift voucher, it is a salary supplement. It should be noted that the amount of these benefits is subject to the payment of social security contributions.
In addition, all employers or company owners are entitled to finance employee gifts and thus benefit from an exemption from certain charges. To do this, they must grant the CSE a budget for the ASC. In addition, the CSE must strictly respect the conditions of the URSSAF in order to benefit from the exemption on the amount of the gifts.
Some ESC gift ideas for employees
The gift voucher or gift card offered by the company are gift certificates. More precisely, these gifts are means of payment, of a certain amount, to be used in one or several shops.
Indeed, the CSE gift voucher is not an object or a service given in kind, such as an object or a discount voucher which is linked to the purchase of a specific product. The employee can exchange the gift card or gift voucher for the products they need in the shops of their choice. However, these products are subject to the conditions specified by the issuer of the voucher or card. However, petrol and foodstuffs are excluded from gift vouchers.
If you are a company looking for a gift idea, the site www.cadeaux-hightech.fr is a reference for gift ideas for employees. This platform offers several products and promotional items to suit all tastes.
Who are the beneficiaries of these vouchers?
At present, gift certificates are always in paper form. Thanks to technological developments, it is now possible to issue them in electronic form, such as dematerialised cards or an application.
Gift vouchers or gift cards are accepted by department stores, online retailers or specialist shops. CSE gifts are awarded by almost all retailers across France. This gift CSE can be used in one or more times.
Corporate gifts: regulations
Offering or selling an employee gift (ESC gift voucher or ESC gift card) can only be done in compliance with all the rules in force. Here are those that must be taken into account.
Conditions for the awarding of a corporate gift
The corporate gift can be implemented from 1 January.er employee by the employer. However, the CSE gift becomes compulsory from 50 employees onwards in a company and from this threshold onwards takes over the distribution of employee benefits. However, regardless of the sector of activity and turnover, the company can introduce this reward system by cheque or gift card. Once this staffing threshold is reached, the law requires the establishment of a Works Council (CE).
Company gift vouchers and seniority
CSE gifts are intended to treat all employees equally. It is a discriminatory act to refuse the award of gift vouchers to employees with insufficient seniority. Thus, gift vouchers are not awarded according to the type of employment contract, seniority or temporary absence of employees. Every employee registered with the ESC can benefit from the employee gift.
Allocation to the right time of year
As another regulation, some people are not eligible for every URSSAF event. For example, if you do not have children, you are not entitled to the back-to-school bonus. Furthermore, the company is not obliged to celebrate all URSSAF events in the calendar. It is possible to make a selection according to the right time of year. But it is advisable to ensure that no employee is left out. This is the case, for example, for employees who only celebrate events for couples with children (back to school or children's Christmas).
The upper threshold of a CSE
According to URSSAF, the amounts distributed during the calendar year must not exceed 5 % of the monthly social security ceiling, i.e. 171 euros in this year 2021. That said, each employee can receive up to 171 euros of CSE gifts per event.
For example, an employee with one child can receive 171 euros for the adult Christmas event and 171 euros for the child Christmas event. This means that this family receives up to 342 euros for Christmas. This is because the two events are different, as they target two different benefits.
In this case, as soon as the amount of one or more gifts for the same event exceeds the ceiling, the entire gift is subject to social security contributions.
The various URSSAF conditions
In order to offer gifts to employees and obtain an exemption from paying social security contributions, a few conditions must be met. You will find a description of these on a page dedicated to the URSSAF regulations.
CSE gifts, also known as vouchers, must be given to employees during an URSSAF event such as birth, adoption, marriage, retirement, etc. The total amount of the gift per event must not exceed 5 % of the monthly social security ceiling (171 euros). The nature of the gift offered must correspond to the URSSAF event. A CE gift idea is available on specialised sites such as High-tech for each past event, e.g. back-to-school gift vouchers (supplies, books) and Christmas gift vouchers (toys for children).
If all these conditions are not met, the beneficiary cannot benefit from the exemption from the social security contribution on the full amount of the gift.
The value of corporate gifts
Corporate gifts are increasingly popular with companies for their many advantages. In fact, it is the third most popular gift in France.
Congratulate employees on major events
Indeed, throughout their professional career or at major events in their family or private life, employees can take advantage of the CSE gift. If you are an employee of a company, this gift is an opportunity to congratulate you and give you a financial boost at the major stages of your life.
Encouraging and rewarding employees
The works council gift voucher is widely used to motivate company employees. The efforts of each employee are taken into account and rewarded, which encourages them to achieve specific company objectives. The CSE gift voucher is used to reward good work by the employee. Therefore, as a company owner, you can express your satisfaction to the employee by including a gift voucher budget in your CSR budget.
Financial support from the ESC
Supporting employees financially is the basis for awarding gift vouchers. This helps to increase the purchasing power of employees. The gift voucher or card is used as a motivational tool and a sign of gratitude for employees. Highly appreciated by the recipients, the company gift voucher strengthens the bond between the teams of employees and the employer. 
Making the employee happy with the help of the ESC
The CSE gift is a benefit in kind that makes it possible to please the employee and also to build loyalty. It allows the company to develop its attractiveness by offering more or less important benefits to employees. It is a great mark of recognition for the quality of work done.
A very practical solution
CSE gifts are now available in an electronic version, such as mobile applications. This solution limits storage management costs and the risk of loss or theft. With these latest versions, recipients' vouchers can be personalised. In addition, the CSE gift voucher distributed in a digital version remains accessible at any time and anywhere. There is no risk of it being lost or forgotten.
URSSAF events with a gift idea for employees
Christmas, employees' birthdays, weddings, births... there are plenty of events to make employees happy. The only condition is that the distribution of the CSE gift will take place on the occasion of the following events. To see an employee gift idea, CE gift and business gifts, more than 5,000 gifts are available on www.cadeaux-hightech.fr.
The start of the school year
This type of event is included in the URSSAF event. In order to benefit from it, the employee must have at least one child aged 26 during the year in which the voucher is awarded. This type of voucher is subject to proof of school attendance.
For example, discounted prices are possible for customers or partners depending on the quantity ordered. As a company gift idea, personalised school supplies can be given to employees with a brand that gives a positive image of your company.
Enjoying employee gifts on Mother's Day and Father's Day
Thanks to the official date on the calendar, Mother's Day and Father's Day are included in the URSSAF event. Employees have the purchasing power to spoil their parents. Finding a CE gift is getting easier with High-tech. High-end gifts are available to motivate the team. Also, High-tech's gift experts can help you make the right choice. Personalised phone accessories are a good example.
CSE support for employee retirement
When a colleague retires, he or she receives a gift voucher. These CSE gifts are intended to thank them for their years of service and to enable them to enjoy their retirement under the best possible auspices. This is a relevant event as it directly concerns a high point in the life of the company. The works council gift voucher is an excellent idea for this situation.
Christmas with the CSE
Christmas is the most important time in the calendar and it is the right time to receive a corporate gift. Whether employer or employee, everyone gets a financial boost at this especially expensive time of year. Obviously, the gift voucher or card is for employees and children up to 16 years of age in the calendar year. Bottles of champagne, balls of dark chocolate, or a Yule log could be a good EC gift.
Pacs or marriage
If an employee gets married during the calendar year, he or she can benefit from the employee gift or voucher. In order to benefit from this, the employee must provide the supporting documents requested by the works councils. For example, during a wedding or Christmas, festive food purchases such as champagne, salmon or foie gras fall within the scope of the works council gift voucher. Whatever the event, make your company stand out with a company committee promotional item such as original goodies with engraving or screen printing.
The services offered by the providers
A company can use service providers to offer vouchers to its employees. Many sites such as www.cadeaux-hightech.fr offer gift ideas with benefits to employees. They help put the gift voucher or card in order. Here are the services offered by High-tech.
Choosing promotional gifts
The role of the works council is to communicate through objects. In order to succeed in this operation, it is important to opt for promotional items for the works council. All the choices of your works council gifts should reflect the image of your company. The works council helps you to take care of the design and the information you wish to transmit to your employee. The employee gift must be of impeccable quality that lasts over time.
Delivering the ESC gift voucher
The service providers take care of the delivery of the employee's gift voucher in a very secure way. Sometimes the company opts to send all the vouchers to your CSE. The gift voucher can be enveloped and delivered to your home. This delivery is usually subject to a fee, but free delivery can be granted above a certain order value. On the other hand, some companies offer the possibility of collecting the vouchers on the premises.
Personalising vouchers or gift cards
CE gifts can be personalised according to your choice. It is important to find promotional items that can be easily personalised. The works council catalogue has classic promotional items for personalisation. There are promotional pens, promotional lighters, briefcases, pencils or even a personalised bag. With High-tech, you can put your company logo on your gifts. You can also opt for hard drives, personalised smartphones or a touch tablet.
Specify the time and date of validity of the gift
The right time to give these CSE promotional items is at a trade fair, but also during conferences or company events. But, like any other type of voucher, CSE gift vouchers or cards have a use-by date. If the employee does not spend the gift before the expiry date, the investment will be lost. However, this date is often between 1 and 2 years maximum.
The management costs of the ETUC
Some fees may be charged when setting up the EC for all. Therefore, it is important to check with the issuing company. These cheques must have security guarantees to avoid use with fraud. Thus, the paper versions are always accompanied by a watermark on the back of the cheque.