A customer gift idea is not that simple. You want to impress her right away, but you don't know what she might like. The ideal is business gifts Custom high-tech ! The corporate gifts possibilities are numerous, so come and find what you are looking for in our bestseller catalog.
Which High-Tech gift for which client?
The easiest way to find your customer gift idea is to be based on the tastes and passions that your client suggested to you during your interviews. Is he passionate about music? A wireless bluetooth speaker will allow him to enjoy his favorite playlist at any time. Is your client someone who is in a hurry and travels very often? Give him a touch pad to relax while traveling or on a family trip.
When to give a customer gift?
You have a regular customer who supports your business: make a cheap end of year customer gift is almost a convention. It is interesting to celebrate a key date to strengthen your links between partners: the date of your first collaboration, your first action together or any future contract. Why not enjoy it over a coffee served in the Coffee machine that you just offered him? If this is an important customer, dare to impress them with an ultra HD LED TV. It is with a personalized business gift High-Tech that you can make the difference with your competitors and retain your partner.

Customer gift
Showing 1–24 of 198 results
CE gift, Customer gift, Corporate gift, Gifts, Business gifts, Bluetooth speaker, Gift idea, Advertisment object, Top Boxes - Corporate gift sets, TOP bestsellers

JBL GO 3 Squad chocolate gift box 125 g personalised

CE gift, Customer gift, Corporate gift, Gifts, Business gifts, Bluetooth speaker, Gift idea, Advertisment object, Top Boxes - Corporate gift sets, TOP bestsellers

Gift box JBL GO 3 Blue Chocolate 125 g personalized

CE gift, Customer gift, Corporate gift, Gifts, Business gifts, Bluetooth speaker, Gift idea, Advertisment object, Top Boxes - Corporate gift sets, TOP bestsellers

Gift box JBL GO 3 Black chocolate 125 g personalized
Showing 1–24 of 198 results
End of year customer gift idea
Often it is a man or a woman that we want to thank more than a company through the end of year customer gift of the company we offer. It is good to promote the various players that exist in the field of business gifts, we will surely help you find the ideal Christmas customer gift, the rare pearl. Stand out from the crowd and offer a lasting and original gift to your employees through our online catalog. Customer loyalty will be greatly facilitated!
A customer gift that reflects the values of your company
The customer gift you are going to give reflects your values, which is why it should mean something to you too. Because the professional customer gift is an excellent communication tool to convey and transmit the values of your company, your professional image. Customize the sports camera in your image so that your customer gift has more impact. Whether it is a cash customer gift, end of the year customer gifts or customer gift certificate, by the nature of the gift, you prove your esteem and consideration towards the recipient. Then you can express your professional esteem, communicate upcoming prospects, congratulate etc. A communication that you can convey with a little word that accompanies the delivery of the present. In addition, we advise you to hand deliver your end-of-year customer gift for companies. By paying attention to your gesture of thanks, you give added value to your action. It is also quite simply to respect your interlocutors who will feel more considered.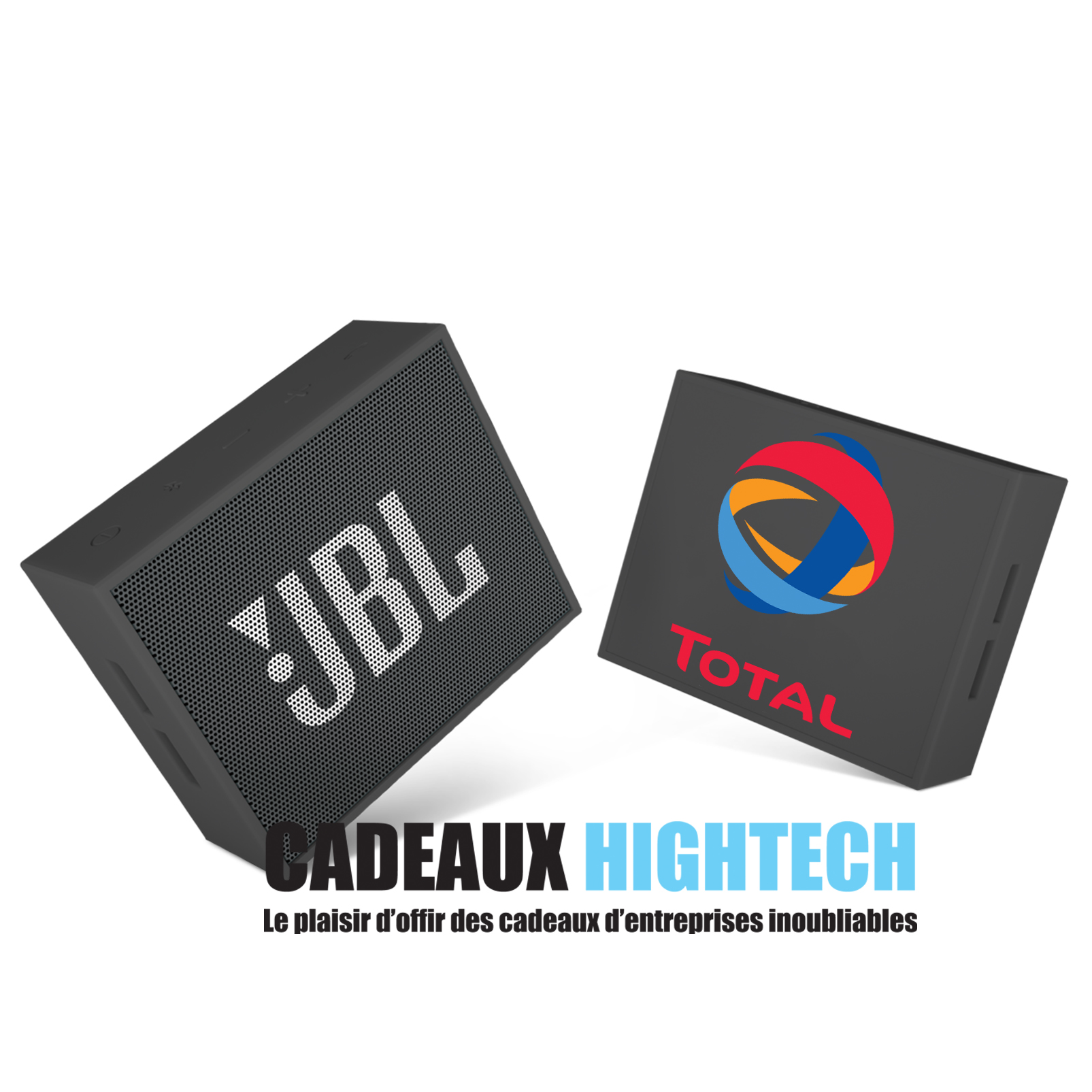 How to find the right gift idea for customers at the end of the year?
How to renew in terms ofcustomer gift idea to employees while giving pleasure and controlling their budget with cheap gifts for customers? What types of gifts can we simply give for the holiday season?
The end of year celebrations are approaching and you are wondering what original customer gift idea for your customers or your employees, you are in the right place. Lots of original customer gift ideas to help you hit the mark. Find the perfect gift that will please everyone without exception with more than 2000 referencing on our site. Find the perfect gift solution to celebrate Christmas or the New Year in your company with High-tech gifts .
Cheap end-of-year customer gifts
Hightech Gifts offers a multitude of choices of cheap end of year customer gifts.
You will choose quality models at a low price thanks to our tailor-made creation service with a wealth of experience of several years. With a team of experienced graphic designers, our team offers you a selection ofcustomer gift idea personalized in fast delivery according to your tastes.
Offer an original and inexpensive customer gift 
It is not always easy to find an idea for a customer gift when you have a small budget, we offer a selection of inexpensive end-of-year customer gifts. customer gift ideas for less than € 15 such as a USB key. Enough to make several gifts to please your employees without breaking the bank. Our inexpensive end-of-year customer gifts are of quality, it is not the price that makes one gift more happy than another. It is the attention that we will pay to choose it and also its originality. Indeed, it is very important to take the time to choose the right gift in order to please the person who will have the honor of receiving your present. A gift of 10 € will be just as happy as another, just consult this our online catalog to realize it. Indeed, among the gift ideas in our selection of best selling business gifts, You'll be spoiled for choice. Original, fun, decorative gifts, everything is present in this list of products. select a product from our bestseller list. It is updated daily so you will find cheap end of year customer gifts on trend.
VAT customer gift: deductibility and declaration
The customer gift vat is a common practice for companies within the framework of end of year customer gift. the vat business customer gift is subject to special tax regulations.
Gifts given to customers by the company are deductible from taxable profits when they are given in the interest of the good functioning or development of the company. If the gifts exceed €3,000 per year, the company must fill in declaration no. 2067 (statement of general expenses for companies) or box F of declaration no. 2031 (for sole proprietorships) of the tax return. A company can also recover the VAT on customer gifts when the cost or purchase price of the gift offered is €69 maximum per year and per beneficiary. The company director must be vigilant in the use of customer gifts because the tax authorities are very strict in the event of non-compliance with the applicable legislation
VAT is indeed admitted, on three conditions
VAT is indeed allowed, on three conditions. The cost of goods given free of charge to the beneficiary who contributes to the distribution of the products sold by the entity is borne by the latter. The delivery of goods can be made directly or through a wholesaler;
The goods in question must, by nature, be intended for the promotion, sale, storage or presentation of products manufactured or marketed by the company;
The remittance to the beneficiary must appear justified by the needs of the commercial activity of the company which bears the cost.
For commercial samples bearing the words "sale prohibited" or "specimen", the tax is deductible regardless of their value.
The customer gift: a special regime
Customer or company gifts offered in the context of commercial relations are subject to has a special tax regime, whose compliance is strictly monitored by the tax administration. In the context of their professional relations, companies may offer gifts to their customers or make goods available to them without any direct financial consideration. These transactions are subject to a special tax regime
Customer gifts determination of the tax result
Here, no limit is applicable. The cheap end of year customer gifts are considered deductible expenses provided they are in the interest of the activity of the company. This is why, in the event of control by the Tax administration, the business manager must be able to prove the interest of the gifts (maintain good relations with the customers). On the other hand, if the customer gifts reach 3,000 € per year, it is important not to forget to complete the declaration n ° 2067 (statements of general expenses for companies) or the frame F of the declaration n ° 2031 (for sole proprietorships) of the tax package. Items specifically intended for advertising and whose unit value has not exceeded € 69 including tax since 2016, do not need to be declared. the limit for 2019 customer gifts to recover VAT is € 69 including tax per year and per beneficiary. Conditions for declaring customer gifts on the general expenses statement The general expenses statement is a declaration (number 2067) made by the employer on 5 categories of general expenses including gifts to customers. It is necessary to declare gifts on the statement of overheads if the total annual amount exceeds € 3,000 for the year. In the amount of € 3,000, advertising gifts that do not exceed € 30 including tax per beneficiary are not taken into account. These promotional items must include visible and indelible advertising.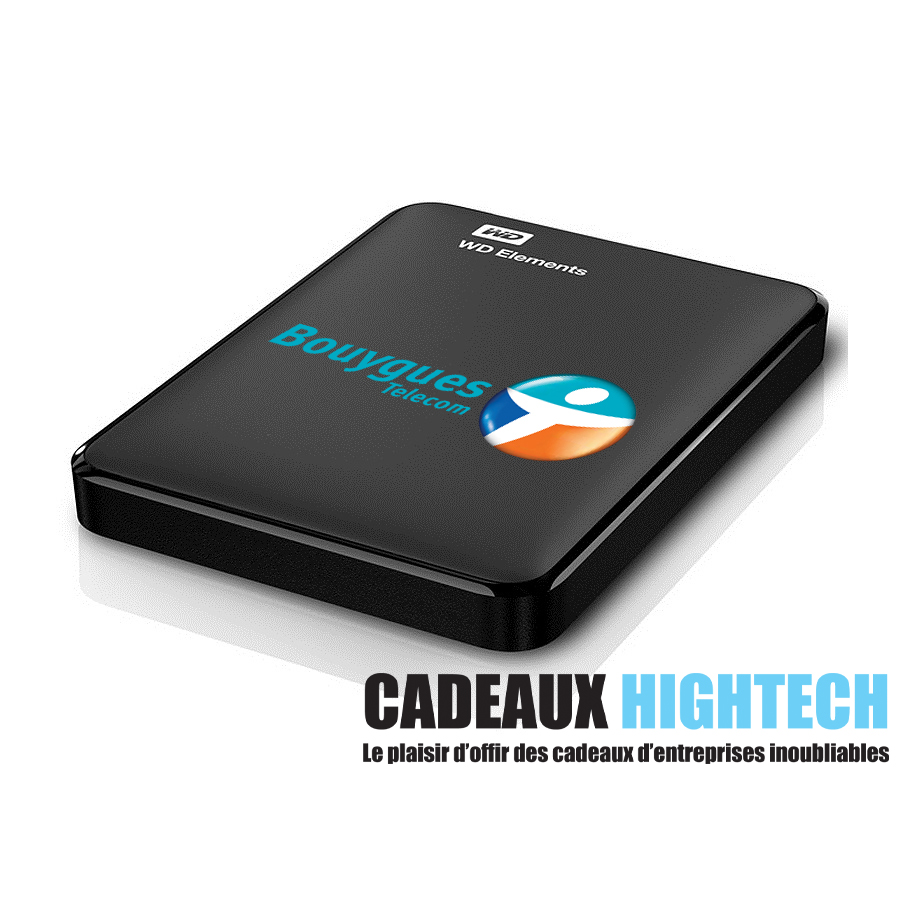 Penalty for non-declaration
Penalty for not declaring gifts to customers on the overhead statement. Amounts not mentioned on the statement may lead to a fine of 5 % of their amount, this rate being reduced to 1 % when the expenses are deductible. Sole proprietorships are exempt from this declaration. Simple information in a box in the appendix to the income tax return is sufficient
Can we deduct from our taxes the amount of gifts given to customers?
It is possible to deduct from its taxes (corporate tax (IS) or income tax (IR)) the amount of gifts made to customers up to € 65 including tax if and only if:
* they were offered in the interest of the company, * their amount is not considered excessive. Regarding the criterion related to the amount, no financial threshold is set by law. However, to know if it is excessive or not, we analyze the value of the customer gift (s) in relation to indicators such as turnover, or even the net result (or net profit). An example to illustrate: you are the manager of an SARL whose net accounting result for this year was 1000 € for a turnover of 1200 €. If you want to offer a gift whose value is 400 € you will not be able to claim a tax deduction because its value is excessive (40% of net income and 33% of turnover). In addition, a gift of such value for a company of this size is harmful as it deprives the company of a large sum of money that can be used for investment. When a business gift box consists of the sum of several items that can be distributed independently, the total value of the set to be retained and not that of the value of each item.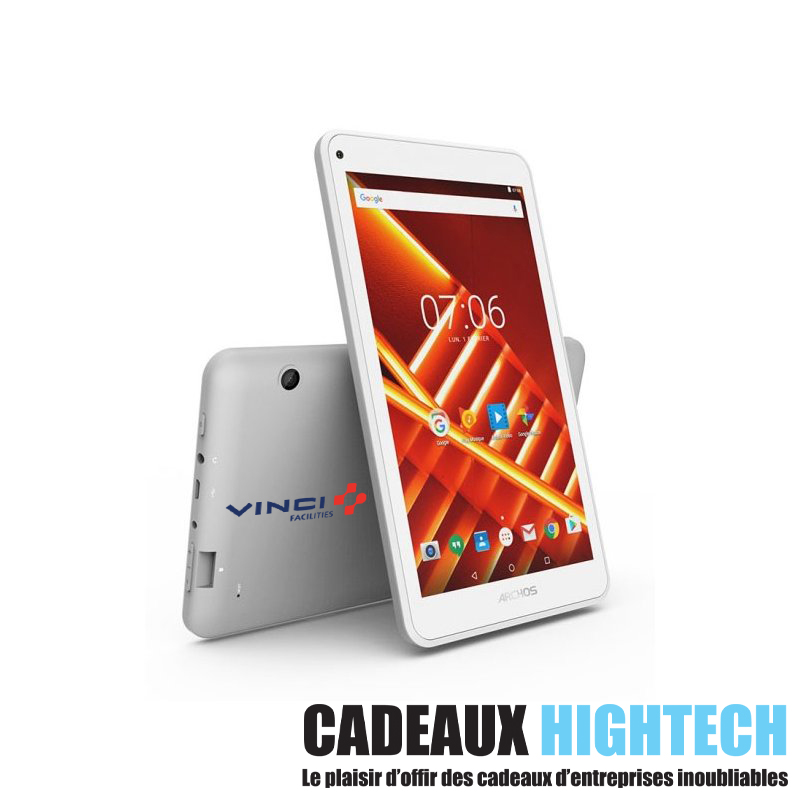 Customer gift accounting
customer gifts are items purchased by the company and intended to be given free of charge to third parties (customers, employees, suppliers, etc.) as a thank you or on a special occasion such as end-of-year gifts for customers. The rules governing gifts offered to employees as well as the accounting methods are different. When the customer gift box is purchased, the following entry should be made: The following accounts are debited: 6234 "gifts to customers" for the amount excluding tax 44566 "deductible VAT on other goods and services" for the amount of VAT if it is recoverable And credit account 401 "suppliers" for the amount including VAT
The corporate gift for customers: instructions for use
It is becoming increasingly difficult for companies to retain their customers. The corporate gift for the customer is thus a real asset. A very effective communication tool, the business gift allows you to show your recognition and consideration for your client. When the gift is original, attractive and personalised, it is an effective lever to seduce and engage your customers. The purpose of the client gift is to show interest and express your satisfaction in working with your clients. This gesture is even more meaningful if you share a special relationship with them. This allows you to maintain a harmonious business relationship. Whatever the sector of activity, opt for personalised and original objects for your corporate gifts for customers. As an extension of your company's image, the corporate gift for customers should reflect your values.
The corporate gift for customers: for whom and at what price?
The customer gift is a formidable advertising weapon. Before you start buying gifts for your customers, decide who you want to reward. All your customers? The most loyal customers? The ones you've been working with for 5 years? Consider your history, your relationship and your budget. This will help you control your budget and make your choices easier. Keep in mind that business gifts are not only for clients with high purchasing power, such as directors or managers. Think also of the accountant, the deputy or the assistant, since trust is a key element that deserves to be valued. Know that the gesture is more important than the amount of the gifts. However, opt for personalised customer gift ideas and customisable objects. According to the general tax code, a customer gift is tax deductible if you offer it in the interest of the company and if its price is not too excessive. Moreover, the threshold set by the tax authorities is €65 (incl. VAT) per customer per year.
When to give a corporate gift to a client?
The corporate gift for customers is a very effective means of communication through objects. Any occasion is good to offer a corporate gift to your customers or partners. At the end of the year, it is customary to offer Christmas gifts to thank and reward your customers or to offer a gift with the this company. You can also offer a corporate gift for a client for the launch of a new product or service, or at the signing of a contract to thank the business contributor and consolidate the new commercial relationship. The corporate gift can also be used to mark the anniversary of your company, of your partnership with your client. But also the obtaining of a prize, the acquisition of another company, In all cases, stand out with a personalised and striking customer gift idea. A personalised gift, a personalised gift with your logo or slogan!
Personalized customer gift ideas that appeal to you
Discover all kinds of personalized and tailor-made customer gift ideas in our gift catalog for all occasions. Gift boxes are essential when it comes to customer gifts. Regarding activity gift boxes, these business gifts will offer unforgettable experiences to their recipients: sports activities, culinary discoveries, unusual trips… As a corporate gift for customers, high-tech promotional items will give your company a modern image. Choose between Freecom hard drives, Samsung bluetooth headset, ultra HD LED TV, JBL mini speakers, Fidget ... The gourmet box remains a business gift for classic customers. It includes garnished baskets, the foie gras box, gourmet terroir box, Lanson champagne box, spirits box and bottle of wine, assortments of chocolates ... The eco-responsible gift, a gift for modern customers, is intended for customers engaged in Sustainable development. You will find waterproof Tritan bottles, insulated bamboo mug, personalized tote bags, shopping bag, kraft bag ... Also consider offering vouchers, Fauchon, Cadhoc gift vouchers, Ladurée gift cards as a business gift for customer.
Customer gifts are a powerful marketing tool for a company, provided that they are chosen appropriately. There are countless reasons to give a customer gift, and it is often a boost to a better business relationship. However, finding a gift idea for your customers and partners is not that simple. If you want to impress your customer or supplier, don't hesitate to consult the website www.cadeaux-hightech.fr to find the unique gift, with the option of personalisation.
Opportunities to offer a corporate client gift
Indeed, the customer gift for business is a sign of recognition made to your customers following their loyalty to your brand or your company. On any occasion, you can offer business gifts to motivate prospects to come to you. However, in order to build a strong bond with your customers and employees, you need to choose the right moment.
During the Christmas and New Year period
The festive season or the Christmas holidays are highly recommended to express your gratitude to your buyers. A thank you gift for Christmas allows you to make yourself known, but also to boost the motivation of each customer. Indeed, many recipients are waiting for their Christmas or New Year gift in December or January. If you are a company with a works council then opt for the employee gift.
To differentiate yourself, you can personalise your customer gift and bring out your brand image. Use your imagination to find the ideal Christmas customer gift that will really please your contacts. So, choose interesting and promotional gifts to seduce them. Obviously, your corporate gifts depend on your accounting and business budget. They should only be designed in such a way as to make a lasting impression on the recipients. This is the case with promotional gifts, for example. Also, give your employees gifts of the same nature so that they recommend your brand to their acquaintances.
Giving gifts at the launch of a product or service
In order to stand out from your competitors, giving a gift (such as personalised promotional items) at the launch of a product range is an excellent idea to increase your credibility. By staying close to your prospect at every opportunity, you will build a good reputation. The customer thank-you gift allows you to gain notoriety or your brand image. If a recipient customer is satisfied with your product or service, they are sure to recommend you to their friends.
Indeed, the corporate customer gift is a kind of promotional tool that helps to increase or maintain visibility. It is a good roundabout way to advertise your company's product and service. By word of mouth, your popularity will grow, you just have to choose the right unique gift. Promotional items and giveaways allow the company to emphasize its brand image.
During all other key events
Every opportunity is good to offer a customer gift or a corporate gift box. Whether it's a change of ownership, a trade fair, the conclusion of an important business deal or a year since your company was founded, there are many events to choose from for a customer thank you gift. It is important to choose the right moment to distinguish yourself from your competitors.
Giving a corporate customer gift is not only a nice gesture. It is also a great way to motivate your customers and build loyalty. With a well thought-out customer gift, it is guaranteed that you will succeed in rekindling your customer's interest in your brand.
Choosing a customer gift
What to choose as a customer thank-you gift? Agendas, champagne, telephone equipment, ballpoint pens, personalised goodies, customisable USB keys, umbrellas, etc., more than 5,000 gifts are available on www.cadeaux-hightech.fr. If you would like to offer an original gift, visit this website specialising in the sale of high-tech articles or objects.
Criteria to be taken into account
The basis of any gift choice is to refer to the tastes and passions that your customer has told you about during your interviews. If he is a music lover, for example, you can opt for a wireless Bluetooth speaker to reward his loyalty. If they're a drink enthusiast, a personalised champagne box would be perfect. If it's for a thank you Christmas gift, opt for a Samsung tablet that's great for taking a family photo.
Choosing a corporate customer gift is no small matter. On the contrary, it is a headache for evolving entrepreneurs, and should be taken seriously in order to further optimise the purchase motivation of the recipients. In order to carry out your project, take an interest in the characteristics of your target group: age, gender, professional category, area of interest and strategic value. Make sure that your gifts will stay with your prospects for years.
Opt for original and personalised gifts
To bring out your brand's image, choose personalised gifts with High-tech. In addition to attracting a new customer, offering a personalised customer gift will keep them coming back for more. Thanks to your corporate gift for a loyal customer, this rewarded consumer will contact you later for other services. Visit www.cadeaux-hightech.fr to find out more.
Of course, your customers have chosen you for many reasons. A customer thank you gift is another way of letting them know that they can trust you and that you care about them. So if you are looking for reviews, ratings or recommendations, the customer gift is the perfect solution.
Some examples of customer gift ideas
The time has come to thank your customer by giving them the customer gift they deserve. If you don't have any customer gift ideas at the moment, with High-Tech Gifts you will find several noble customer gift ideas. Obviously, here are some attractive and interesting gifts and promotional items that your customer will be pleased to discover. This is a list of customer gifts classified by category:
High-tech: JBL Bluetooth speaker, HD colour sports camera, USB stick, mouse, champagne box, Customised wireless headsetLaser pointers, smartphone accessories, chargers, mini-drones, gift boxes, etc. ;

Gastronomy and cooking: classic wines, bottles of wine, champagnes, gourmet baskets, chocolates, kitchen utensil kits, aprons, mugs, etc. ;

Beauty and health: massages, care sets, make-up boxes, anti-stress balls, etc.

Office: fountain pen, notebook, USB key, personalised calendar, notepad, goodies, key ring, isothermal mug, etc. ;

Outdoor: umbrellas, caps, backpacks, torches, water bottles, personalised t-shirts, personalised stickers, etc. ;

Miscellaneous: connected watches, gift boxes, personalised pencils, etc.
Whatever your choice, think of surprising your collaborator with original and personalised gifts. The company can also offer its business card with these promotional items. For more ideas on customer gifts, you can consult other proposals on numerous websites.