JBL GO 3 Black gift box with chocolate
The JBL Go 3 boasts bold style and powerful JBL Pro sound. With its bold, eye-catching new design, colourful fabric and expressive details, this is the must-have accessory for your next outing. Get carried away with JBL Pro sound, an IP67-rated waterproof and dustproof design that lets you listen in the rain or sun, and a built-in loop so you can take it anywhere you go. The Go 3 comes in a full new range of shades and colours inspired by street fashion. The JBL Go 3 speaker delivers sound that's as crisp as it is powerful.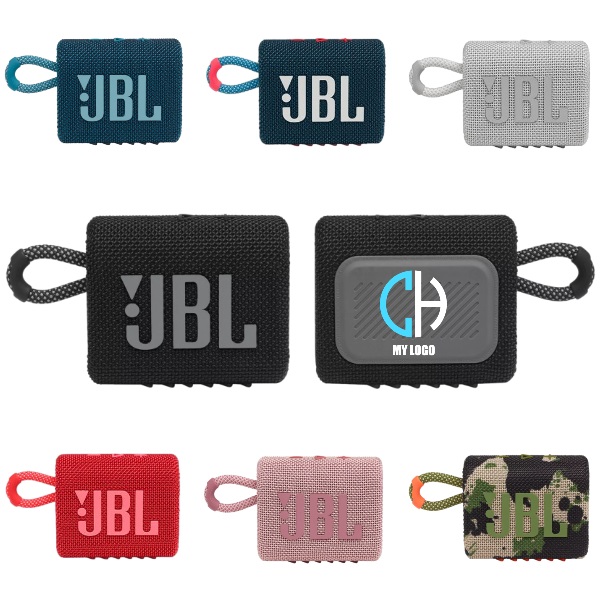 Add your own logo or message,
a high tech quality corporate gift with your image that lasts over time!