CORPORATE GIFT BOX MY ORIGINAL BOX - SELFIE BOX #I1 COLLECTION
The box for successful selfies. Offer this box for selfies to your employees, customers, partners.
Composed of 3 products for a successful selfie with a telephone lanyard court towera illuminated ring to improve lighting and photo quality and a pen.
Cheese!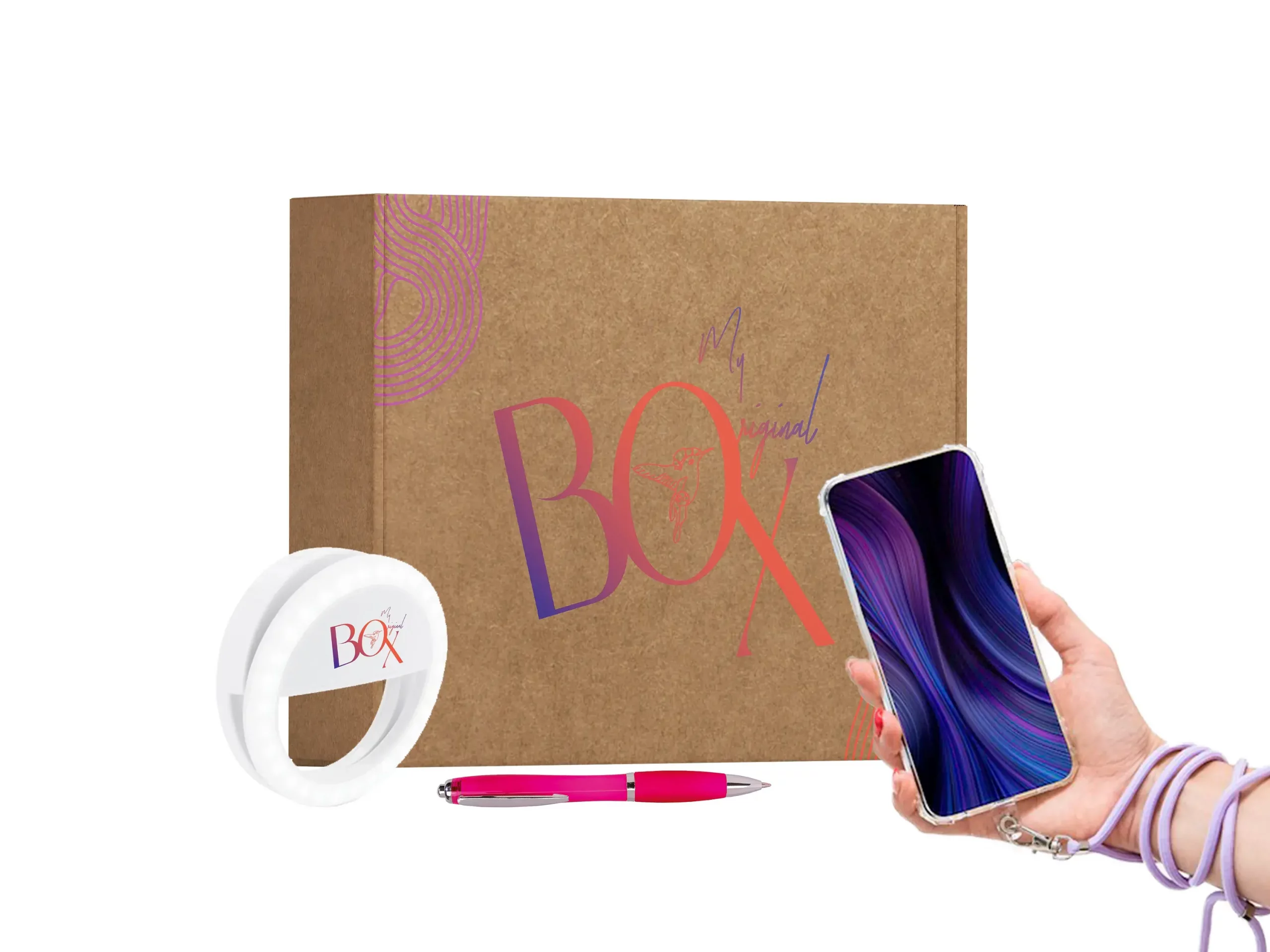 COMPOSITION OF THE PRODUCTS MY ORIGINAL BOX COLLECTION SELFIE BOX
My Original Box has selected for you quality products for your selfies including a phone cord adapted to move with your phone without constraint, a light ring to take professional selfies and a blue biros, always practical to take notes.
Telephone strap
This versatile and practical corded phone lanyard is a must-have gadget for summer holidays or travel. The 150cm long cord can be easily adjusted, allowing it to be used in many different ways. It allows you to hang your phone around your neck or over your shoulder, while keeping your phone safe and accessible. The lanyard fits all phones with a charging socket in the middle of the bottom edge of the device. To use the lanyard, you need to have a phone case.
A lighted selfie ring from My Original Box
Enhance your selfies and make home videos with professional quality.
Brighten up your face naturally with these special items for your smartphone.
Thanks to the integrated clip in the design, you can place it on your device for safe and comfortable use.
Its 3 light levels allow you to choose the perfect light for any moment. Batteries not included (2 AAA batteries).
A personalised or neutral biros
Biros with push mechanism for lead, large lead with blue ink.