CORPORATE GIFT BOX MY ORIGINAL BOX - WINE COLLECTION #C1
The ideal wine box for a successful aperitif between colleagues or friends. Offer this corporate gift box with taste to your employees, customers and partners.
Composed of 3 culinary products, including a wine set for a high quality service consisting of a 2-step corkscrew with a bottle opener, an elegant stopper, a pouring spout and a drip ring, accompanied by its green olives in Mediterranean olive oil and a apron signed My Original Box.
Enjoy your meal!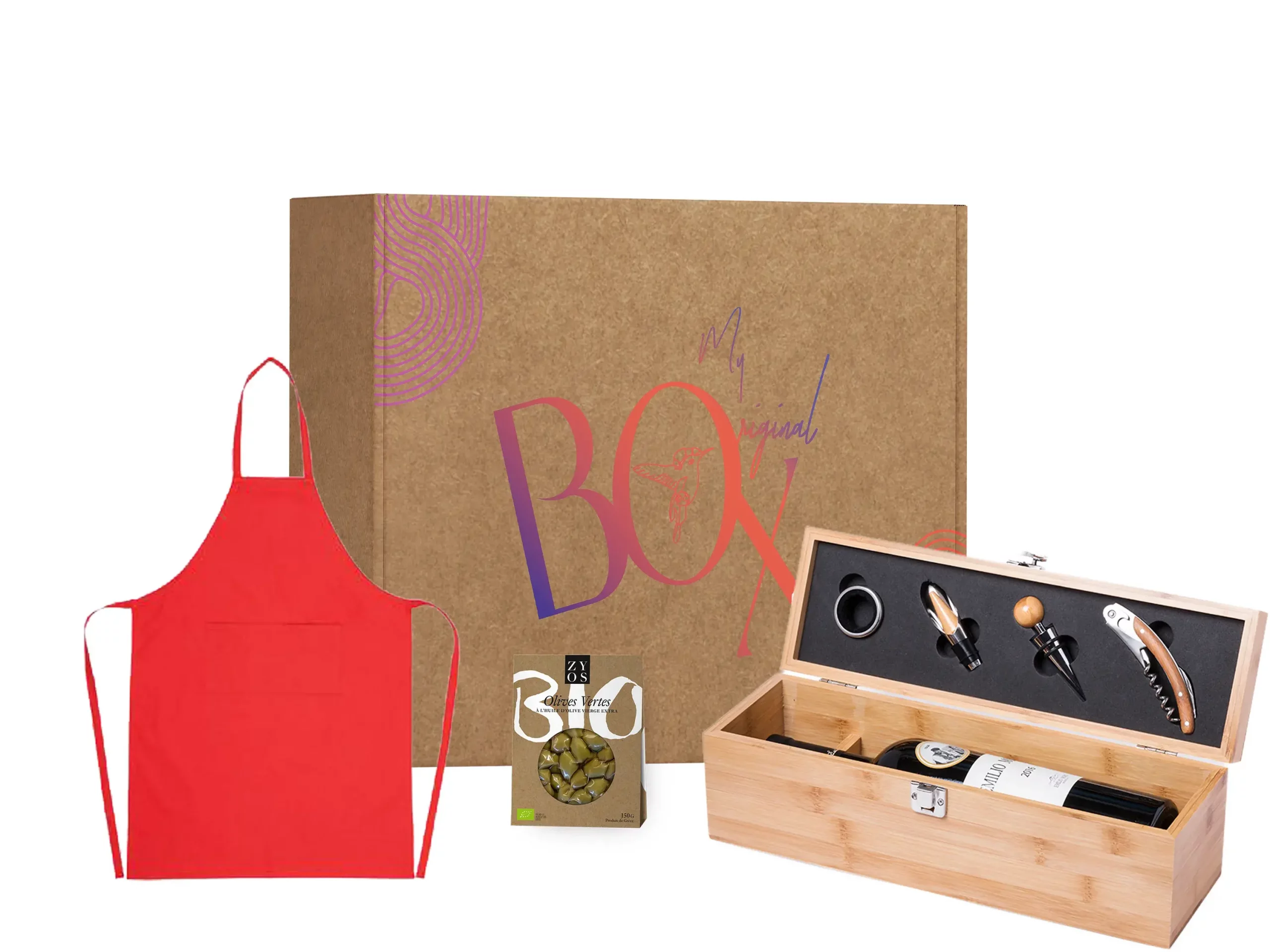 PRODUCT COMPOSITION MY ORIGINAL BOX - WINE COLLECTION #C1
My Original Box has taken care to select for you high quality products in this gift box :
Bamboo wine set (Wine not included)
High-end wine set finished in bamboo wood with 4 stainless steel accessories: a 2-step corkscrew with bottle opener, a stylish stopper, a pouring spout and a drip ring. Presented in an individual bamboo wood case for wine bottles (not included)
Red kitchen apron
Red recycled cotton kitchen accessory
Dimensions: 0.1 x 62 x 88
Green olives in Zyos olive oil
According to the traditional Greek recipe, the Chalkidiki green olive has been marinated for several weeks in organic olive oil to obtain an almost candied olive. You can enjoy it as an aperitif or in cooking.
Ingredients: Organic green olives, organic olive oil, salt.
Composition : 150g
Best before date: 23 months